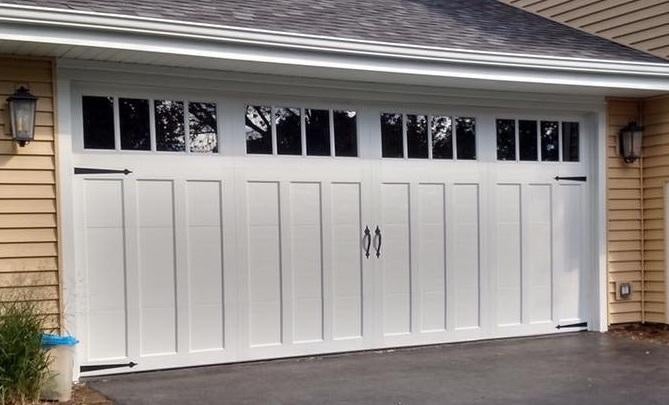 As a homeowner, spending money on costly repairs and upgrades to your home with little to no return on your investment is anything but satisfying. One repair that can be made to your home that won't break the bank, while offering an immediate return on your investment, replacing an overhead door Pittsburgh PA. Not only are garage doors one of the first things that people see when they come to your home, they are also a feature that you use multiple times a day. Because it is such a vital part of your home, it is important that it is in good working condition.
Because garage doors can be a huge investment, you'll want to make sure that your door can't be repaired and needs to be replaced. There are a few factors that will indicate that it is time to invest in a new door, some of which include:
Speed:

When you push your garage door button, you should start to notice some sort of movement right away. If your door isn't responding to your remote as fast as it used to, you might need to look into getting it replaced.

Noise:

Noise is a good indication that either a part needs to be repaired or replaced on your garage door. Don't just ignore the noise, thinking that it is just part of the garage door. It could potentially be an indication of something serious that needs to be addressed. If your garage door starts to make a lot of noise in the form of grinding, crunching, grating, squeaking, or banging, you'll want to look into a replacement door.

Safety and Security:

Due to the excessive weight, garage doors can pose a huge safety risk if they come slamming down too fast or unexpectedly. As soon as you notice a potential safety risk, such as your door not shutting all the way, or your sensors not working properly, it is time to get your door replaced. These are all issues that can harm you, your family, or your pets.

Appearance:

The way your garage door looks will have a tremendous impact on the overall curb appeal and value of your home. Over time, doors will go out of style, leaving your home looking older and less stylish. Investing in a new garage door not only improves your home's curb appeal but can also make your home look more modern and attractive. It is an investment that is money well spent.

Functionality:

Over time, wear and tear will accumulate on your garage door. Dings and dents are inevitable, while debris can build up over time. Garage door springs generally only last around 10,000 cycles before they need to be replaced. Most issues with an older garage door can be repaired, but if you are worried about your garage door not working properly or failing, it might be time to consider investing in a replacement.

Price:

Because garage doors are made up of several parts, you will generally be making a huge investment up front or over time as you continually pay for repairs on an older door. If you find that you are continually forking out money for repairs or breakdowns, you might want to consider investing your money in a new door and not repairs. Maintenance costs for your overhead door Pittsburgh PA should not be a constant expense.
At Thomas V. Giel Garage Doors, we have experienced technicians that can diagnose garage door problems and provide you with cost-effective solutions. Whether it is a simple repair job or a complete, new door install, Thomas V. Giel Garage Doors is your Pittsburgh garage door expert!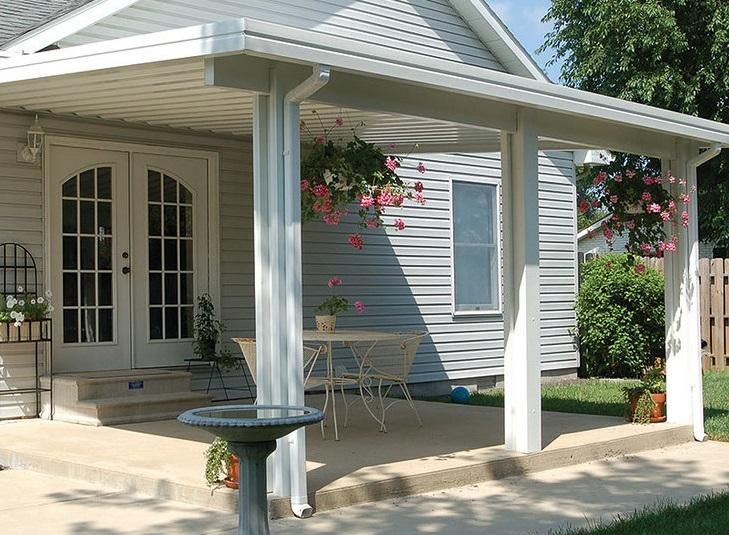 For homeowners looking for an affordable way to add some curb appeal or a cut down on direct sunlight, an aluminum awning Pittsburgh may be the way to go. Not only do aluminum awnings provide shade, they also protect siding and windows from rain and debris. While homeowners do have the option of installing aluminum or canvas awnings, aluminum has a few benefits that just can't be beat!
1. Durable
Because they are made out of aluminum, these awnings are better equipped to withstand the environment. When living in an area prone to high winds, extreme winds, rain, snow, or excessive heat,  year after year aluminum awnings will withstand the elements without bowing, warping or stretching. With regular maintenance, aluminum awnings can last 50 years or more.
2. Affordable
Cheaper than metal awnings, aluminum awnings provide homeowners with a cost-effective solution for protecting their home. Awnings that are smaller sizes and traditional shapes are even more cost-effective than other options available.
3. Flexible
Aluminum awnings are available in a wide range of colors, allowing homeowners the flexibility to choose a color that will match or complement their home's exterior. Additionally, aluminum awnings come in both traditional and modern styles, allowing homeowners to find a style that complements their home.
4. Low Maintenance
One of the nice features offered by aluminum awnings is that they require little to no maintenance. The only regular maintenance that is required is spraying them off with a hose to remove any dirt buildup from the surface. This will help to keep the awnings looking their best for years to come.
5. Energy Efficient
Aluminum awnings do more than just add curb appeal to a home, they work to cut down on energy consumption. Awnings around a home absorb some of the heat from the sun, which ultimately keeps a home's interior cooler, and gives the air conditioner a break. Areas of the home that are covered by aluminum awnings can be up to 20% cooler than others.
There are many benefits that aluminum awnings Pittsburgh can offer homeowners. If you interested in adding aluminum awnings to your home, contact the professionals at Thomas V. Giel Garage Doors today!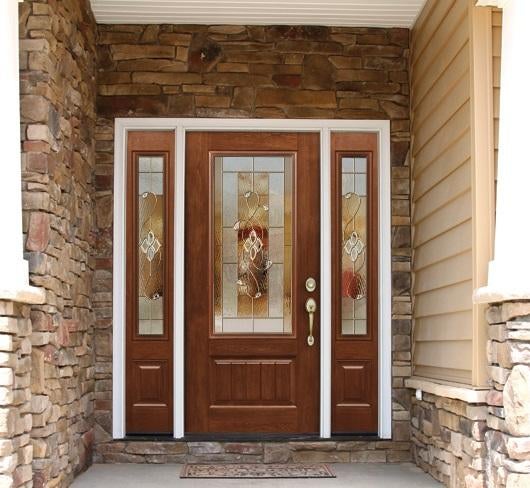 When shopping for a new entry door Pittsburgh , there is a multitude of styles to choose from. One of the biggest differences between doors is not the style, but the material that the door is made of. While most doors do perform equally well for the most part, each material—fiberglass, steel, or wood, has their own unique strengths and weaknesses. Below we've outline each type of door and what makes them a great selection.
Steel Doors
Generally, have tighter-fitting frames and an energy-efficient core insulation
Some styles use double or even triple-pane glass units to cut down on heat transfer
Completely weather-stripped and resistant to shrinking, swelling, and warping
Require little maintenance in harsh weather conditions
Typically, have more insulating value than wooden doors
Fiberglass Doors
Easy to install
Great in extreme weather climates and high-traffic entrances
Similar energy-saving qualities as steel doors
Generally, have the longest warranties
Made of high-quality composite construction, resist all sorts of weather, scratches and dents
Wooden Doors
Heavy and sturdy with a traditional look
Can be painted or stained
Optimal when installed in protected or shaded areas
High-end doors can measure more than one-inch thick
Best wooden doors are generally more intricate and thicker
Each type of door has its own set of characteristics that make them the right choice for different homeowners. It is best to determine what your needs and wants are and make the right choice when selecting a new entry door for your home. A new entry door can add curb appeal to your home, without breaking the bank. No matter what style of door you are looking for to complement your home, you can find the right entry door Pittsburg at Thomas V. Giel Garage Doors .

In part one of this two-part series, we talked about how experience, security, and insurance are important things to consider which choosing a company to install your garage door, entry/storm door, awning, or screen. Choosing the right company is just as big of a decision as picking which type of door and color you want on the outside of your home. In part two we will be looking at workmanship, warranties, and code compliance.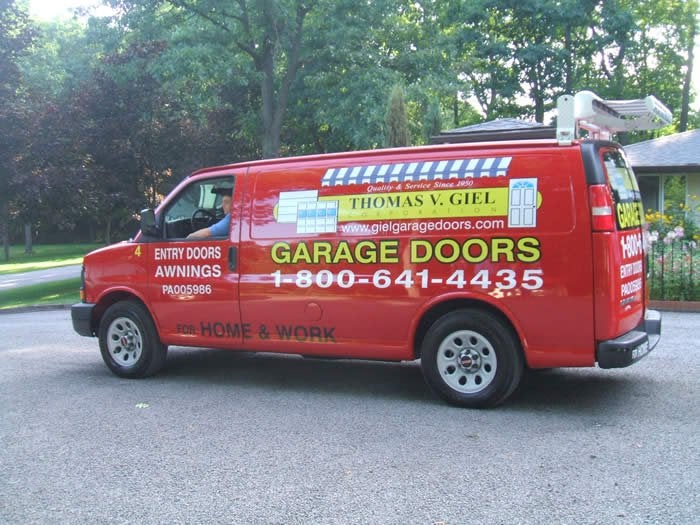 Workmanship
Workmanship is a measure of the quality of a company's work. It relates to experience in a way. This is where a visit to a past job is helpful. As mentioned in the last post, call references! Ask them about the quality of the work and what they thought of the installers. Ask specific questions about whether the installers arrived in a timely manner, if they were courteous and focused, and if they cleaned up after themselves.
Look at the company's trucks. Do the name and phone number appear on the vehicle? Company vehicles are one of the first outward signs of how the company is run and how your job will be treated. The trucks don't have to be brand new, just well maintained, clean, and neat. This is often a reflection of the kind of treatment you will receive when the installers arrive at your home.
Ask about the average length of time employees have been with the company. This speaks volumes about the way the employees are treated. They generally don't stay with a company that doesn't treat their customers well. It takes more than a year or two to become a competent technician and installer, therefore, it is a good idea to ask about the training programs utilized for new employees and how veterans are kept up to date on their skills and industry changes. Companies with long term employees have an environment to allow for skills to be passed down from generation to generation.
Warranties
The real test of how much faith a contractor has in his own ability is reflected in the warranty he offers. A reputable contractor will generally offer some form of a "Written Labor Warranty." Not one that is handwritten in the comment section of the bid, but one that is printed on the contractor's estimate or proposal form as well as their literature.
In addition, the paperwork should list the manufacturers of the products they install along with the manufacturer's warranty. Reputable manufacturers will have a printed warranty to accompany the product. Demand a copy of it before you pay for the work and read it! Don't wait until you have a problem before you read it. Lastly, make sure you understand what you get and what you don't get. Your contractor should be able to explain it clearly and give references of customers who used their warranty and will share their experiences.
Code and Regulatory Compliance
Building codes and safety regulations have been legislated to protect the installers and the homeowners. Find out how knowledgeable your contractor is about local building codes, industry safety practices, and government regulations. The best way to do this is by asking people you know who know about these matters. You are not trying to be an expert, but just be aware of some of the major concepts. Finally, don't be afraid to ask them about the content of their training programs, it should be documented.

When selecting an installation company for your garage door, entry/storm door, awning, or screen, it is important that you examine the company itself and not just the product you are buying. The six areas you should consider are experience, workmanship, code compliance, security, warranties, and insurance. This post will cover experience, security, and insurance.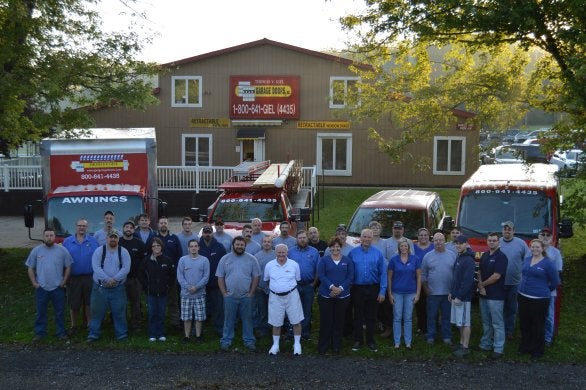 Experience
Experience means that the company and its employees can tackle your job efficiently and do it correctly. If something is novel about your job, they will have the knowledge to solve it quickly. Look at the company with longevity.
Beware of national franchise operations because franchises will normally have short ownership cycles. When you need to call for service (three to five years from installation) they are no longer in business and the next franchise owner is not responsible for helping you. Companies that have been around a long time usually have satisfied customers because they would not stay in business without them.
Find out how long the company has been installing its products and the range of models within each product. Is the job standard or will it require special work? Don't be afraid to ask for references and call them.
Don't forget; no contractor will give you a bad reference. However, after you have talked to a few, you should get a good sense of this contractor's habits. Ask if they belong to the Better Business Bureau. If they do, you can contact the BBB to see if there have been any recent complaints and how they were handled. A company that asks you questions to understand your wants and needs and takes the time to give a full presentation has usually taken the time to relate their experience through the presentation they give.
Finally, do they offer educational information on their website? Take advantage of it so you are informed on the major issues prior to speaking to a representative.
Security
Having strange men in your home can make you apprehensive or uncomfortable. You can reduce this feeling by finding a contractor who screens his employees. Ask about the screening process and how often follow-up screens are done. You're about to have strangers come into your homes and they may be there for a day or two. Don't be shy about your family's safety! Demand that your contractor performs semi-annual background checks and that all new employees or hires are checked before their first day.
Insurance
A contractor who is not properly insured can put you at substantial financial risk! For example, if a worker gets hurt on your property and the contractor does not carry workman's compensation insurance, that injured worker can look to you to pay all of his medical bills related to that injury. Make sure the company has workman's compensation and liability insurance through a well-known and Best's rated firm. Insist on seeing a copy of the insurance policy binder. Don't be impressed by someone who says he is self-insured. Often this means NOT insured. Maybe even not insurable!
Thomas V. Giel Garage Doors serves a 50-mile radius around Pittsburgh with all things garage doors, entry doors, awnings, and screens. We are the local experts with over 65 years of industry experience.

The opener is the electric appliance that opens and closes the garage door . They can be activated by push button, key switch or by a radio remote control. The radio frequencies have been refined to prevent the doors from automatically opening. Remember, the spring is actually the "motor" of the door. The electric opener or your arm is the "cruise control" of the door.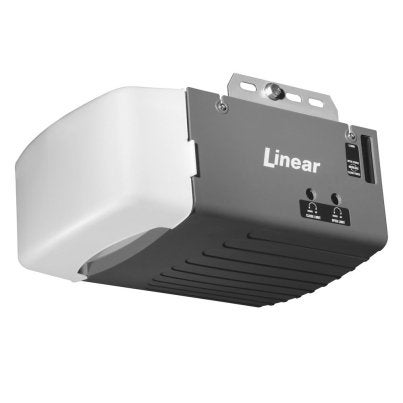 The weight of the door is supposed to be handled by the spring. If your door is becoming harder to open, it does not always mean you need new springs or an opener. Assuming there are no other impediments, you may only need a spring adjustment.
There are three types of drive mechanisms on openers: Belt, Chain, and Screw.
Openers having either a belt drive or chain drive move the belt/chain along a path between a gear on top of the motor of the opener and another gear located where the opener attaches to the door frame. You may not be able to see this on an installed opener, but it is there.
The garage door is attached by a "trolley" that moves along a track and is attached to the door by a bar called an arm. As the motor turns the gear, the belt or chain is moved by this rotating gear thus moving the trolley and opening or closing the door.
However, the screw drive has a steel screw inside aluminum housing. As the motor turns the screw in the housing, the trolley is drawn toward or pushed away from the motor, opening or closing the door. All three, when new, have the same strength in lifting ability. Therefore, the major determinant is quietness of operation over time.
The screw drive is very quiet for the first year or so but as the aluminum housing is worn by the friction against the steel, the housing becomes loose. What starts as a gentle whirring sound, soon becomes a deafening grinding sound, loud enough that a conversation is impossible while the opener is running. Lubrication will dampen the sound but it will return eventually.
The chain drive parts work with other metal parts and in time will wear. Metal gears driving a metal chain will get noisy quickly. Keeping the chain lubricated with petroleum jelly, or something similar, will increase its life but will not maintain quiet.
The belt drive is better than either. It is much quieter because there is no metal rubbing metal. The belt is the same material as the timing belt in your car but doesn't experience the same RPMs. It is the only one of the three where a life time warranty is given by manufacturers.
One-third Horsepower openers will work on 95% of the doors out there, even ones 16 feet wide. Despite this, manufacturers put all of the bells and whistles on the one-half HP and higher doors such as timed lights and vacation switches. Most of the popular openers are three-fourths horsepower because they are not much more than the lower power openers, provide you with better features, and life time warranties.
There are also DC power motors on the market which allows for battery back-up systems that will open and close your door during power outages. Always makes sure that the locking mechanism on the door is disabled when your opener is operable. If it is not and someone accidentally locks the door, serious damage will be done to the opener and possibly to the door itself. Always makes sure the lift handle is on the bottom of the door inside and out in case the door needs to be worked by hand.
Thomas V. Giel Garage Doors serves a 50-mile radius around Pittsburgh. We handle all your needs when it comes to garage doors and openers! We also provide entry doors and storm doors that are installed in front of the entry door to protect it.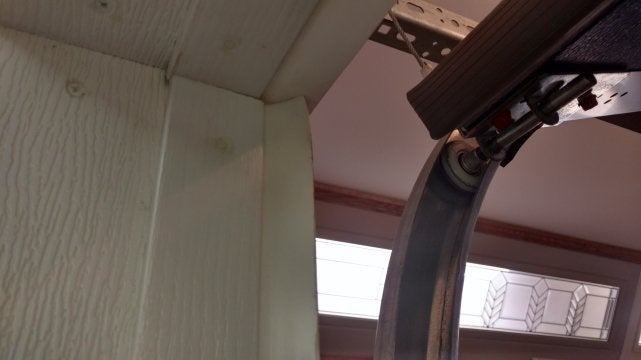 Overview
Garage door weather trim is the seal between the door and the frame and it is made out of a flexible material as to ensure a snug fit between the two. The trim is an integral part of the way the door fits and maintains the temperature inside your garage. It is essential for both residential and commercial doors.
It should be installed so that it fits snugly against the door. It will not be air tight because the door still must be able to move up and down. However, the outer edge should be caulked against the building and should match the trim or the building exterior.
If you don't seal the door properly, you will lose heated or conditioned air from your garage when the door is closed. Similar to R-Value of the door itself, the weather trim is designed to make the door as energy efficient as possible.
Installation
Weather trim comes in different sizes; normally 2" in width but you may have to use 3" trim depending on your door and how far away it is from the frame. If you have "fancy" corners on your garage, your installer should make trim adjustments.
A good installer will point out the adjustment and will place the trim behind the false corners making sure that the trim fits around the sides and top of the door. Verify that your door installers include the weather seal and the color matched caulking in his pricing.
Have a question about weather trim on your garage door? Let us know down in the comments.
Giel Garage Doors serves the greater Pittsburgh area in all things garage doors. We also have maintenance programs to keep your doors working like new after years of use.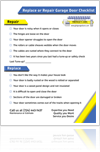 Getting a new garage door is awesome! It opens quietly, provides light to your garage, and makes your house look spectacular. Despite that, over time your garage door will become sluggish, start to be louder, and may make you house look worse!
We don't want you to worry about all of that so we created a checklist so you know when it is time to get your garage door repaired, serviced , or completely replaced. This checklist will work with residential and commercial garage doors.
Here is a picture of the checklist and a link to download below.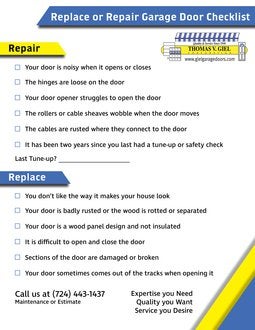 Save this checklist and go through it every three months to make sure your door is running the best that it can. If you have any of the symptoms on the list, please give us a call! Our best deal is the Annual Residential Maintenance Program which services your doors once a year for 3 years and its only $198!
Giel Garage doors serves the greater Pittsburgh area for all things garage doors. We do commercial and residential services.