5 Reasons Why Retractable Awnings Are the Best Choice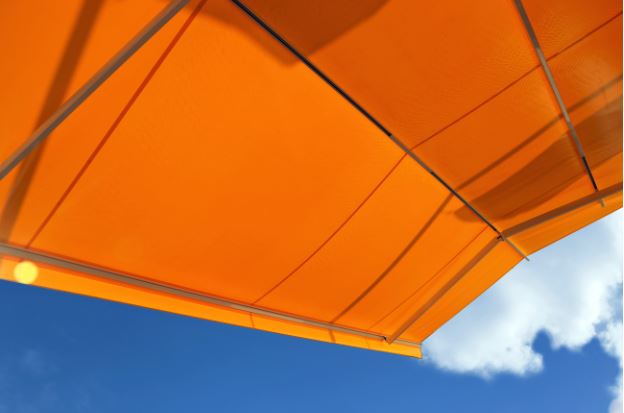 Do you need protection from the elements over your balcony or patio so you can sit outside and enjoy the weather without the exposure? A retractable awning from Giel Garage Doors is the  perfect solution. Our retractable awnings fold up nicely out of the way on days when you want to enjoy the beautiful sky above you, yet offer protection on hot or rainy days. While there are many different types of awnings to choose from, retractable awnings have the versatility that you may need for protecting you and your leisure space from storms and the heat when you choose.
In this brief article, we will discuss 5 reasons why retractable awnings are the best choice for you and your home.
1. Budget-Friendly
Retractable awnings are a cost-effective way to add a covering over your porch or patio. They are less expensive than building a permanent roofing structure and installation is faster too!
2. Lots of Styles to Choose From
There are literally hundreds of different fabric patterns you can choose from when picking out an awning. Pick something that adds a perfect touch of character and style to your home.
3. Easy to Use
A retractable arm makes your new awning a breeze to use. With either a motor or a few turns on a hand crank, your awning comes out or goes in as needed. Plus, it stores itself so no need for removal at the end of the season!
4. Durable and Long-Lasting
High-quality materials ensure that the awning will last for many seasons, even under relentless sun and rain. 
5. Energy Efficiency
Strategically placing awnings to block the hot afternoon sun is a great way to help reduce your energy bills. With fewer hot sunbeams heating up your home, your air conditioning system doesn't have to work as hard — so it's a win all the way around!
The Best Choice for Retractable Awnings
Now that you know how great a new awning can be, contact us today at Thomas V. Giel Garage Doors, Inc. We can help you choose and install the perfect awning for you!