AWNINGS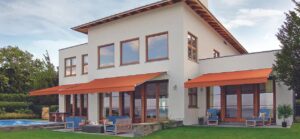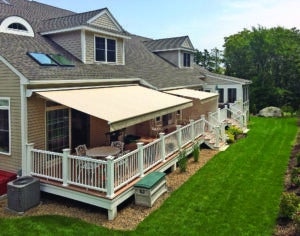 Retractable Awnings: For Sun & Heat Protection
Expand your outdoor living space… with a retractable awning from SummerSpace
A SummerSpace Retractable Awning offers the ideal solution for creating a comfortable outdoor environment!
You can stay cool while also being protected from the sun's harmful rays. Retractable awnings can be mounted on walls, soffits, or roofs for additional headroom.
With a simple hand crank or a convenient motor, your awning will instantly protect you and your family from the suns elements.
On cloudy days or when not in use retractable awnings will self-store. It eliminates the need for seasonal removal and storage.
With eleven models, 4 frame colors and hundreds of Para fabric patterns to choose from…You can now enjoy the outdoors without worry!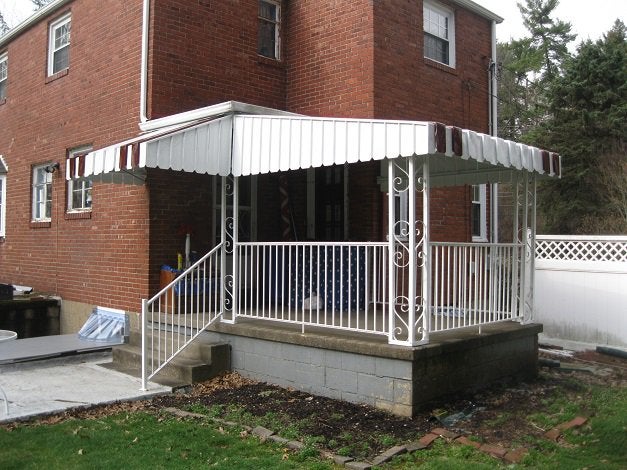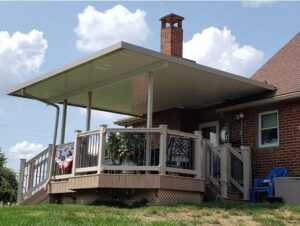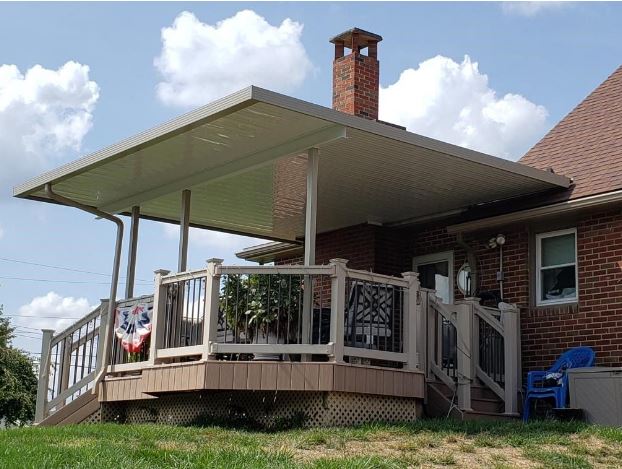 Aluminum Awnings: For All Year Long Coverage & Weather Protection
Benefits
Strength… The exclusive Heavy Duty H Beam support and extruded runner are unique characteristics of every awning that is manufactured. With this type of construction and quality material, these products can withstand the heaviest snowfalls or the most powerful windstorm.
Outdoor Living Space... Awnings will enhance your outdoor living areas. You can enjoy every picnic or outdoor event by escaping the intense sun or unexpected rainstorm. Awnings will protect your porch and patio furnishings and extend years to the surface of your deck, porch or patio! Your aluminum cover now creates "the entertainment center" for your family and friends, rain or shine!
Energy Savings… By installing over your windows and doors you can reduce the cost of cooling your rooms. Aluminum awnings offer protection from sun's harmful ultraviolet rays and harsh heat. While the white enamel underside will reflex light into the room, the shade will keep the house cooler and lower air conditioning cost. The awnings will also act as a buffer to protect windows and doors from fierce winter weather, shield woodwork and paint from rain, wind and snow.
Why Choose Us?
Onsite Professional Staff
Family Owned and Operated
Quality Workmanship
Honest and Integrity
Fully-Insured