Operators
Our quality doesn't stop with garage doors. At Thomas V. Giel Garage Doors, we offer a full line of professional grade garage door openers. The quality of these units cannot be beat! These are not your typical retail brands that you buy in big box stores.
The main brand we sell is: Liftmaster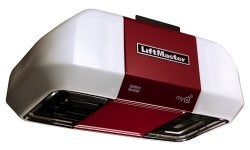 Why choose us?
We only sell professional models
We install solid, one piece rail systems
Every model we back up with a labor guarantee
All of our installers are employees not subcontractors
Accessories
Garage door accessories are beneficial from both a decorative and practical standpoint. At Thomas V. Giel Corporation, we are pleased to offer you all the garage door accessories you need. If you are looking to increase the functionality of your garage, allow us to assist you today!
The accessories we offer include: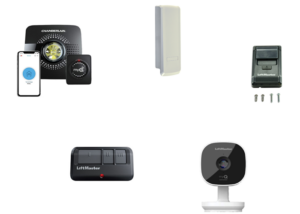 Remotes
Wireless keypads
Garage door monitors
Control panels
Motion detectors
Gate openers
Laser park assists
Decorative hardware
WiFi Technology
Why invest in a garage door accessory?
We believe that your garage door can improve your house's curb appeal and ensure your family and home are not jeopardized. Whether you want to embellish your garage door with black or colorful hardware or simply want to make your home access easier with a multi-function control panel garage access system, we are the company you can turn to.
To learn more about the wide variety of garage door accessories we supply and how they can improve your life and your garage door system, contact our office today at (724) 443-1437! We would be happy to provide you with a free sales estimate on any of our products or services.
Why Choose Us?
Onsite Professional Staff
Family Owned and Operated
Quality Workmanship
Honest and Integrity
Fully-Insured