The Importance of Proper Loading Dock Signage and Accessories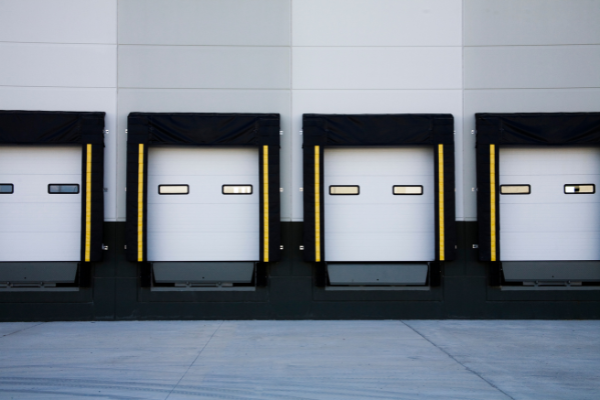 Loading docks are essential for keeping the nation's freight networks running, but they also act as a potential source of illness and injury. Estimates indicate that thousands of accidents occur at loading docks each year; for every accident, there are many more "near misses" that could have easily led to an accident. Fortunately, adding proper loading dock signage and accessories is one of the most effective ways to make the dock a safer place to work.
How Loading Dock Signage and Accessories Make Loading Docks Safer
One reason that loading docks are so dangerous is that there are a lot of vehicles entering and exiting the space, making it likely that collisions or backovers occur. Signage that marks the flow of traffic can mitigate these risks. There should also be signage that specifies the speed limit and signs that define where loading and unloading areas begin and end. Traffic lights should be added to communicate to drivers when it's safe to go or when a bay is open. They can also inform drivers when a bay is full or when the driver should stop. 
Dock levelers and lifts should be available to assist with safely lowering freight. Loading dock doors should have dock seals and bumpers that prevent unwanted access to certain areas and keep precipitation outside so that it doesn't create a slippery surface. Truck restraints are an invaluable accessory that keep trucks and other vehicles from leaving the dock during the loading or unloading process.
Tips for Ensuring the Effectiveness of Your Signage and Accessories
To ensure that your signage and accessories maximize your loading dock safety, it's important to have any electrical or technical components installed by a qualified professional. A professional will utilize the proper installation procedures to make sure that the components work and function properly. You should also confirm that your accessories have sufficient weight limits for the trucks and equipment at your loading dock.
Improve Your Loading Dock Operations
Visit Thomas V. Giel Garage Doors, Inc. today to purchase the signage and accessories you need to encourage loading dock safety.