Man Doors
We have teamed with top quality manufacturer's to offer complimentary pedestrian doors. Hollow metal doors and frames, fiberglass composite doors and frames, and full range of door hardware are all available to be included with your overhead and specialty door contract.
Hollow Metal Doors
We supply hollow metal doors for commercial buildings and projects. The metal doors we offer can be prime-coated, pre-finished or custom painted to match your specific project. Also, our technicians can install hardware on pre-existing hollow metal doors(s) if needed.
Fiberglass Doors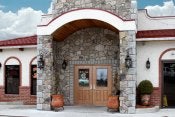 We supply fiberglass doors for a variety of commercial applications. The doors we offer are available in Cherry, Mahogany, Oak and Fir finishes. We can also accommodate custom widths & heights, offer sidelights and various designs for specialty jobs if needed.
Hardware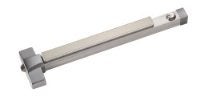 Thomas V. Giel Corporation offers a variety of commercial hardware choices. If you are looking for: safety, appearance or security you can be sure that we will have the product to fit your needs. Types of hardware we offer are: hinges, dead bolts, door closers, panic bars and more.
Why Choose Us?
Onsite Professional Staff
Family Owned and Operated
Quality Workmanship
Honest and Integrity
Fully-Insured