Transforming Your Outdoor Space with Retractable Pergola Systems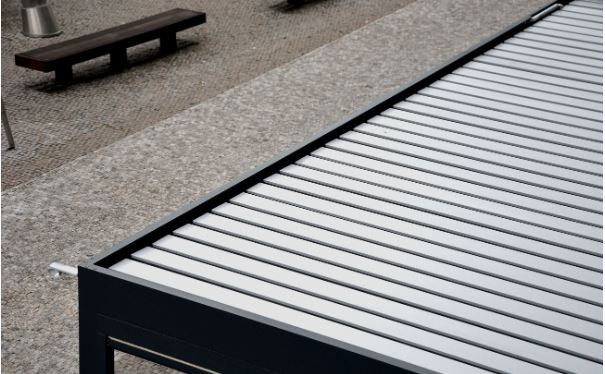 Are you looking for a sleek and affordable way to transform your outdoor space? A retractable pergola system could offer the perfect solution, providing attractive coverage for your seating or garden area. If you're wondering whether a retractable pergola is right for you, we've listed some benefits and points to consider below.
What is a retractable pergola?
Retractable pergolas look just like traditional pergolas. However, they feature several connected panels you can retract and extend to provide your outdoor space with as much coverage as you need. You can purchase a motorized or manually operated pergola, depending on your preferences, as well as choose from a wide array of frames and accessories.
What are the advantages of retractable pergola systems?
1. Protect you and your guests from rain and sun
A retractable pergola system will allow you and your friends and family to spend time outside even when weather conditions are less than ideal. Pergola systems can also provide cooling shade and repel harmful ultraviolet rays to ensure everyone stays safe during hot weather. 
2. Create more living space
Looking for more space in your home? Attaching a retractable pergola system to your property will create a seamless transition between your indoor and outdoor spaces, making your home feel bigger and more welcoming. Plus, the new installation could boost the price of your home and produce an excellent return on investment in the long term.
3. Add a touch of style to your outdoor area
Do you want to breathe new life into a tired outdoor area? Crafted using sleek aluminum, a retractable pergola system will transform your outdoor space into an inviting and esthetically pleasing living area – great news if you enjoy entertaining guests. 
Invest in a retractable pergola system today!
Ready to transform your home with a retractable pergola system? Thomas V. Giel Garage Doors, Inc. is here to help. We install systems in a variety of colors and sizes. To find out more, call us at 724-443-1437. We look forward to discussing your project with you.