ROLLING STEEL AND FIRE DOORS
Rolling Steel Doors are normally comprised of slatted metal curtains that roll up and store on a barrel above the opening. Also called coiling doors, they are able to provide security, weather protection, and space separation in a variety of conditions.
Service Doors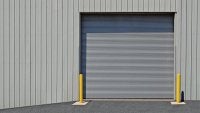 Built to suit, these rugged doors require minimal clearances in confined spaces. There is an inherent, low life-cycle cost that is hard to beat in today's market. Curtain options range from materials (Galv. Steel, Aluminum, Stainless Steel), configurations (non-insulated, insulated, perforated, vision lites), and flexible sizes (as small as 3'x3′ to 50'x50′). These doors are commonly available in manual push-up, crank or chain operation, and motor operated.
Fire Doors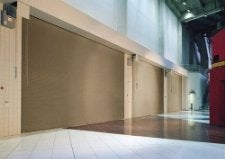 The low life-cycle cost provided by the service door design enhanced with emergency response modifications. These doors' primary function is to close in the event of an emergency. Fire ratings from 1 ½-hr to 4-hr fire ratings are available with a host of activation methods (fusible link, local detection, building alarm, etc.). Fire doors are available in the larger service door or smaller counter door designs depending on the nature of the opening. Due to the inherent nature of these life and building safety configurations, we highly recommend consultation from the very beginning of your project.
Counter Doors
Rugged, yet refined for an architecturally finished product. These doors are commonly used over serving and transactional counters. Normally suited with lower profile guide, slat, and barrel configurations, these doors are ideal when security is required in a finished space.
Sheet Doors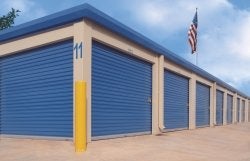 Economically minded coiling doors typically reserved for self-storage situations. These doors offer the common security characteristics of rolling steel doors, but designed for a lower cycle usage.
Why Choose Us?
Onsite Professional Staff
Family Owned and Operated
Quality Workmanship
Honest and Integrity
Fully-Insured