Vinyl vs Fabric-Which is Best for Retractable Patio Screens?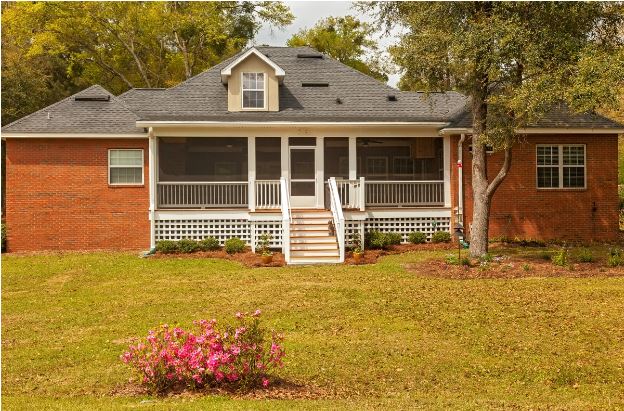 Retractable patio screens help you enjoy the outdoors without worrying about too much sun, wind, debris, and bugs. But which material is best for your patio screens? The debate between vinyl and fabric can be daunting, but we're here to help you decide by looking at the pros and cons of each.
Pros and Cons of Vinyl
Vinyl retractable patio screens are made from durable PVC-coated polyester that can withstand extreme temperatures and weather conditions. They are also waterproof, making them a great choice for climates with more rain. Additionally, vinyl patio screens are easy to clean and maintain since they don't require any special treatment or cleaning products.
The downside of vinyl is that it can be noisy during windy days and could eventually crack or tear with too much exposure to sunlight. It can be damaged easily by heavy objects or sharp edges. Vinyl retractable patio screens also tend to be more expensive than fabric screens.
Pros and Cons of Fabric
Fabric retractable patio screens are usually made from mesh or canvas material that is lightweight yet strong enough to provide adequate protection from insects and other pests. These screens are available in various colors and patterns, so you can find something that perfectly matches your home's aesthetic. It's also highly breathable, which keeps temperatures lower without trapping moisture inside the cloth.
However, fabric may not be as durable as vinyl in terms of weather resistance, as it can easily tear or become damaged by extreme weather conditions or UV rays over time. You may need to replace it more often if exposed to harsh elements like wind or rain. Fabric retractable patio screens may require more frequent cleaning than vinyl ones due to their tendency to absorb dirt and dust particles more easily.
Which is the Better Option for You?
It depends on your individual needs. If durability is your top priority, then vinyl is the way to go. But if you want something that's easier to install, fabric screens are a better choice.
No matter which material you settle for, our Thomas V. Giel Garage Doors, Inc. team will help you find and install the perfect retractable patio screens for your home. Get in touch with us today to find out more about our retractable screens and other residential services.