3 Tips for Choosing the Right Storm Door for Your Home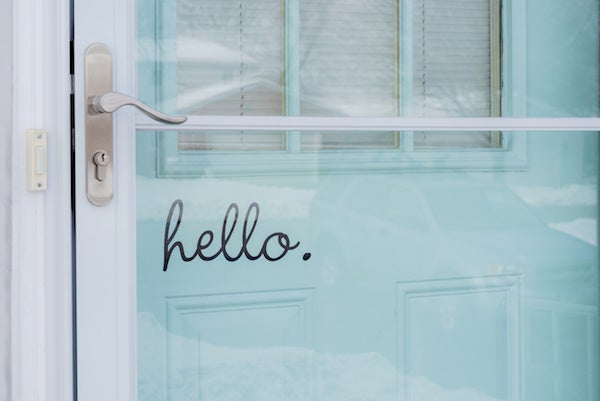 Homeowners often look for projects to make an area more appealing or practical. A storm door can add beauty and energy efficiency to a home. Given the variety of storm doors on the market, finding the right one can require some research and deliberation. We've outlined some ideas for storm door selection to assist you in the decision making process. Check out these tips for choosing the right storm door for your home.
Storm Doors for Hot and Cold Weather
Glass panels in a storm door allow light and warmth to pass through, illuminating either the home or the second door. The heat from a glass door can be quite welcome in the winter, but the opposite may be true during the summer months. Heat may get trapped between the glass door and the entry door, causing the entry door to warp. Screens, on the other hand, allow heat to transfer freely between the outside and inside, which is more agreeable in warmer weather. 
Determine How Much Security You Need
A storm door can serve many functions. It can enhance the home's appearance, allow sunshine and fresh air to enter the home, and provide added security. For people who desire extra protection against break-ins, a storm door with a high-end lock system may be a viable option. Some storm doors feature metal grilles or shatter resistant glass which will help deter any unwelcome visitors. 
Find the Right View
Some storm doors allow maximum visibility because they are made of glass from top to bottom. Others offer a view through the top half of the door only. A full glass panel allows a great deal of heat and light to pass through, so homeowners often choose doors with built-in blinds. Partial panels have a smaller surface area than full panels, so they are less likely to be broken by a stray ball or other object. A partial panel offers less visibility than a full panel does, but some owners prefer this type of storm door because replacement glass is more budget-friendly.
Storm doors are welcome additions to most homes. Adding or replacing a storm door requires sifting through countless options of materials and styles. Although there are plenty of factors to consider, we have listed some of the primary determinants in figuring out which type of storm door will work best for your home entry. Call Thomas V. Giel Garage Doors, Inc. today for complete details on all entry, storm, and patio doors. For more helpful information about improving your home, browse the Thomas V. Giel Garage Doors, Inc. blog.