Essential Safety Tips for Garage Doors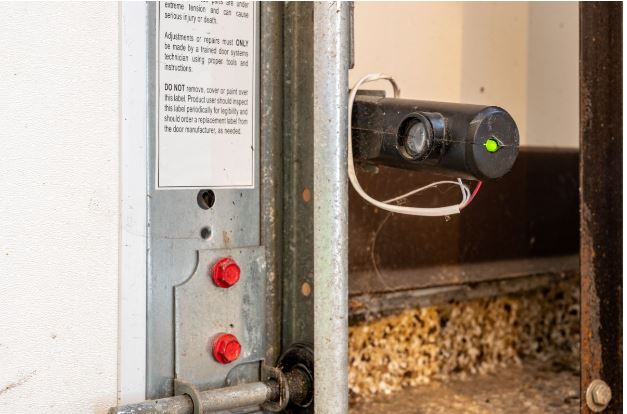 Can you imagine having your 150-pound garage door come down on top of you? You probably can't and it's better you don't. Let's just put it on the list of things you don't need to try to know they are a bad idea. 
While the likelihood of your garage door falling on top of you is slim, here are a few safety tips you can follow to bring the risk down to virtually zero.
Check the Sensors
Automatic garage doors have little infrared sensors on either side of the door that send a beam of light across the bottom of the garage door. If anything is breaking this beam, the door won't close. However, if the sensors get misaligned, this safety feature won't work. Check them once a month or so to ensure they are working properly.
Test the Reversal System
The reversal system is a big safety feature that is mandatory on all garage door systems. Sensors are used to detect if the door touches something on its way down. If it does, the door is supposed to immediately reverse and go back up. 
Check the system by placing an object on the ground short enough that it won't break the sensor beam so the door will close. A 2×4 piece of wood works well for this. When the door touches the object, it should reverse direction. 
Listen to Your Door
Garage doors will often complain about their problems, you just have to be paying attention. Listen for unusual screeching, knocking, rattling, or squeaking sounds while your garage door is in operation.
Concerned About Your Garage Door?
If you have any reason to be concerned about your garage door, it doesn't hurt to call the experts. The team at Thomas V. Giel Garage Doors, Inc. can help you make sure that your system is running properly and safely. 
After all, garage doors can be dangerous, but keeping them safe is a piece of cake. So why not prevent problems before they start?