Adding Value to Your Home with a Metal Awning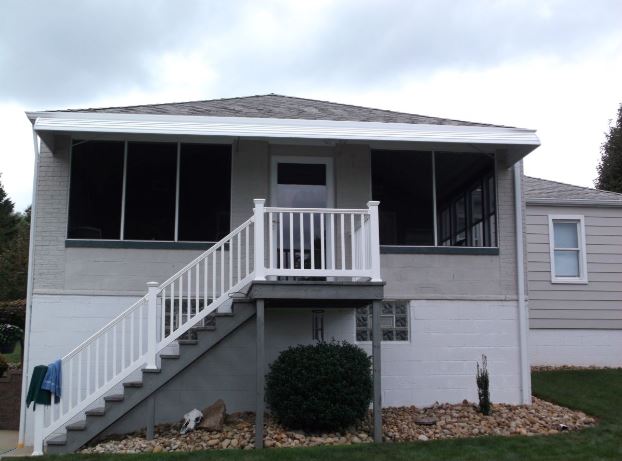 Are you looking for a home improvement project that makes your home more comfortable and adds value? Adding a metal awning is a great way to do it.
Check out just some of the reasons why here!
Add Aesthetic Appeal
An awning gives your home a welcoming look, which is great for curb appeal. And since metal awnings come in a wide variety of colors and styles, you can find something that will fit perfectly with your home's aesthetic.
Increase Entertaining Space
Having a deck for backyard parties and barbecues is fantastic, but how often does the hot sun end up pushing your party indoors? There are some days of the year when it just isn't comfortable to be outdoors.
That is, without some kind of cover! An awning over your outdoor space keeps the hot sun off so you can party every day of the year — and buyers love the idea of a more entertaining space!
Improve Energy Efficiency
Did you know that the hot rays of the sun beaming in through your windows are costing you money? Your air conditioning system has to work harder to cool your home because those sun rays are heating it up. 
An awning blocks the sun from entering your windows, helping to keep the interior cool. You'll enjoy savings on your energy bill and anything that offers energy efficiency is very attractive to buyers and creates added value.
Snow Protection
The sun isn't the only thing that metal awnings can offer protection from. Light yet strong, metal awnings can stand up to snowfall, protecting your decking from all that moisture. 
Plus, you can remove shoveling snow off your deck from your to-do list. You will appreciate this benefit just as much as a potential buyer.
Expert Awning Installation
Are you ready to benefit from the added value of a new metal awning? Both you and a potential future buyer will appreciate the benefits these simple constructions can offer. 
Interested in learning more? Contact us here at Thomas V. Giel Garage Doors, Inc.!