Ideas for Decorating Your Garage for the Holidays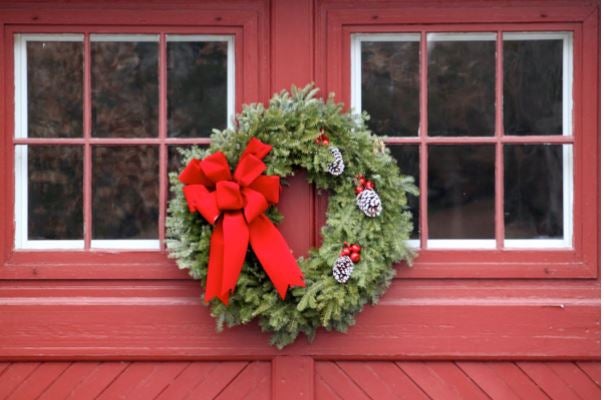 The holiday season is in full swing! There is no better time than now to put up your Christmas decorations and start sprucing up your home for the holidays. At the same time, don't limit yourself to just decorating inside your home with Christmas decorations. Take the time to decorate your garage door in a way that will make you want to jump with joy. With a few inexpensive supplies and a little imagination, anyone can turn their garage door into a fantastic postcard with a holiday theme. Here are some exciting garage door decorating ideas, perfect for making your garage door the talk of the town.
Projections For The Holidays
The market is full of affordable holiday projectors online and in-store, perfect for entertaining your entire neighborhood. Consider investing in a projector if you want to display elaborate holiday-inspired scenes or special effects on your garage door. 
A Giant Gift Box
Make your garage door a gift that keeps on giving. Turn up the festive charm by embellishing it with a grand ribbon and giant red bows. To create a giant curtain for your garage door, you can cut colorful strips from sheets, and adorn it with felt balls, plush fabric, or huge ribbons. 
Lighting and Garlands
For a classic and elegant holiday look, decorate your garage with Christmas decorations, lights, and garlands. For a wintery glow, add sparkling snowflake lights, alternating with red and green lights. Your home exterior will be adorned with holiday warmth without being overbearing.
Christmas Winter Mural
If you're looking for ways to make your garage look cheery and festive, the winter months are a great time to get creative. This holiday season, consider painting a mural on your garage door if you want to take your decorations to the next level. Grab some exterior paint and primer and create your very own wintery masterpiece. 
Now anyone can transform their boring garage door into a vibrant holiday delight with these effortless garage door decorating ideas. Whether you need a residential or commercial garage door, look no further than Thomas V. Giel Garage Doors, Inc. Get in touch with us at 724-443-1437.