Do Awnings Help Cut Down Energy Costs in Winter?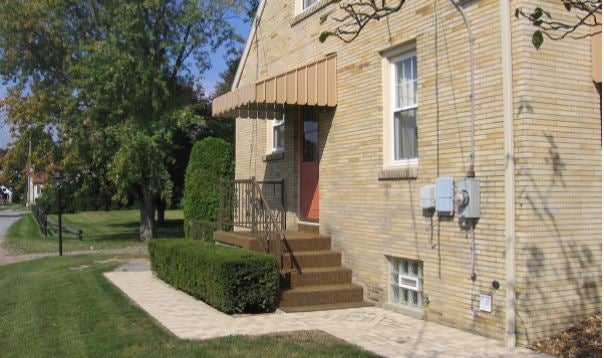 The cost of heating and cooling your home can add up over time. However, reducing energy usage and energy costs can make a big impact in the long run. A home's carbon footprint can be significantly reduced by finding energy-efficient ways to heat and cool it. An efficient method of lowering energy costs is by installing window coverings or awnings. Awnings are not just good for summer savings, they can also help save money on energy during winter.
What are aluminum awnings?
Aluminum awnings or overhangs provide a secondary covering mounted to your home's exterior wall. They're smart solutions that offer sturdy protection from rain, snow, and sunlight, and they come in a variety of styles and colors. 
Benefits of aluminum awnings
1. Awnings result in a significant reduction in energy and utility bills during winter.
2. They deliver comfort and safety by providing all-weather protection.
3. Throughout different seasons, awnings are secure, dependable, and durable.
4. They shield exterior walls, paint, windows, and doors from harsh weather conditions.
5. They enhance and expand your outdoor living space for fun and relaxation.
Can aluminum awnings reduce energy costs in winter?
Yes, adding aluminum awnings to your house will improve its energy efficiency in winter as well as summer. Aluminum awnings can be used year-round due to their ability to endure wind, hail, and snowfall. By trapping heat around the windows, they can help to keep the area around the windows warmer. During the warmer months, your awning will not only keep the sun out of your home, but it can also reduce the amount of heat that enters your house – allowing your air conditioner to run at a lower setting.
Aluminum awnings or Fabric awnings. Which is better?
Aluminum awnings are weather-resistant, easy to maintain, and reduce energy bills drastically during winter. They provide protection against rain, snow, and wind, and they are capable of preserving heat inside your home as well. Because aluminum awnings are durable, they require little maintenance. It's unlikely that they will need repairs or patching as often as fabric awnings during severe weather conditions. Luckily, Thomas V. Giel Garage Doors, Inc. is your one-stop shop for garage doors and awnings installation. Call us at 724 443 1437 to know more about our services.