Safety Tips for Garage Doors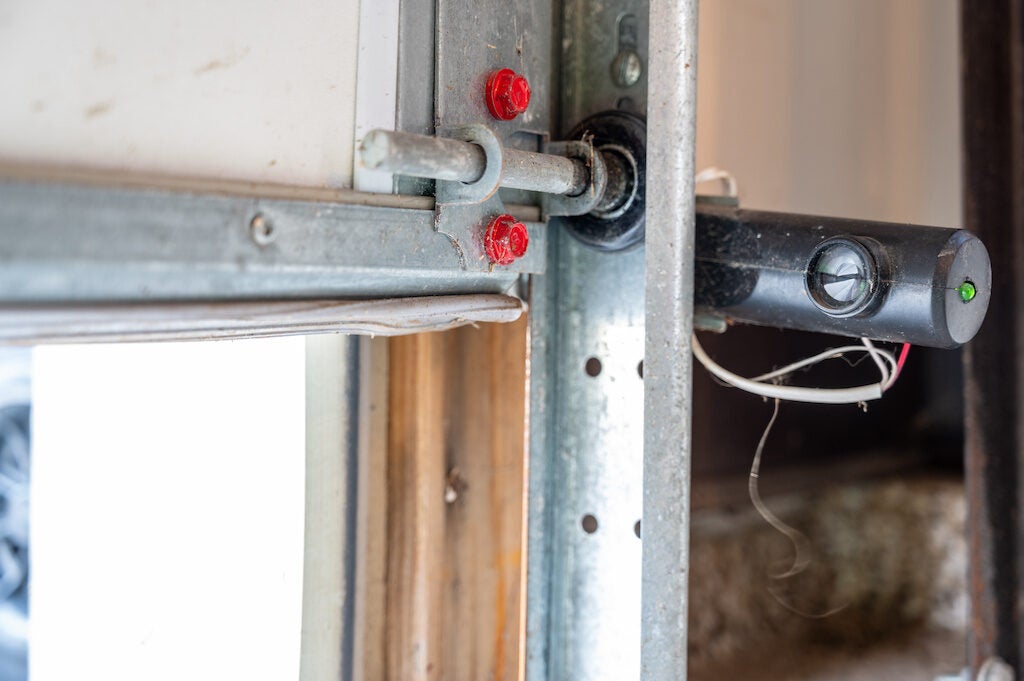 A garage door is a convenient addition to any home, allowing safe, convenient entry and protecting your garage space and the contents from the elements. It's important to utilize proper maintenance and operating procedures to ensure it's safe to use your garage door. Here are a few tips to follow to make garage doors as safe as possible. 
Periodically Test the Electronic Controls
Electric sensors and control units enable modern garage doors to open and close safely. However, if these devices malfunction, your garage door may not sense that a person or animal is in its path.
When a garage door's electronic controls sense that something is in its path, it reverses course as a safety feature. A garage door without functional electronic controls is a huge safety hazard and can cause serious injury. 
Test the sensors by passing an object in front of them when your garage door is closing; it should immediately stop closing. Your sensors are mounted to the side rails a few inches from the ground. 
Regularly Examine Your Garage Door for Signs of Wear or Damage
Each month, examine the components of your garage door, like the rollers, hardware, springs, and cables, to confirm that nothing is stretched or broken. If something looks broken or worn out, don't use your garage door until a professional examines and fixes the damaged component. 
Encourage Safe Habits
Make sure that your kids and family members understand safe garage door habits. Your family should understand that the garage door remote isn't a toy or something for kids to use. Store the remote where it isn't easily accessible to ensure children don't accidentally gain access to it.
Teach your kids to stay away from the springs and garage door hardware, as these components can cause injury. Tell them to wait until the garage door is completely open and finished moving before going underneath it. 
Increase the Safety of Your Garage Door
Thomas V. Giel Garage Doors, Inc. has the experience and knowledge to fix any issues that cause your garage door to pose a safety risk. Contact us at 724-443-1437 to get started.