4 Benefits of Having an Awning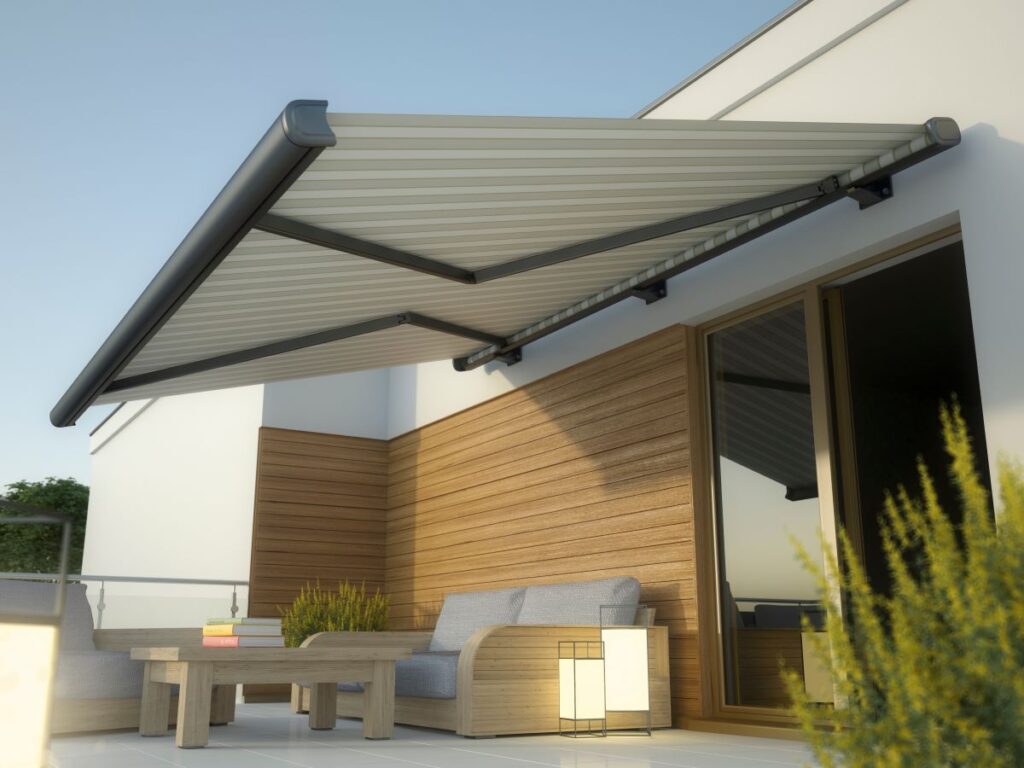 Awnings are coverings that are installed over an outdoor space. Often used on patios or over a window, they help protect you from the elements and improve your outdoor areas. 
But they more than protect your space from rain. If you're considering installing an awning, they might have more benefits than you previously thought. Here are 4 of the top benefits of having an awning.
Increase your outdoor space
One of the top reasons families choose to install awnings is to increase useable space in their homes. An awning can help provide shade in the warmer months and block out light rain on cloudy days. This way you can spend more time outside and enjoy time on your patio or in your yard.
A retractable awning can make your space more flexible by extending further or closer as necessary.
Make your home more energy efficient
Adding an awning to your residential property can help block direct sunlight in the summer months. By reducing sun rays, you can reduce the heat in your home – saving on air conditioning costs and reducing your carbon footprint.
Protect from UV rays
An awning that's strategically placed over a window or doorway can reduce the amount of direct sunlight coming into your home. Not only are excessive UV rays harmful for you and your family, but they can also damage and discolor furniture and finishes over time. 
An awning can provide up to 80% SPF protection and increase the longevity of the interior of your home.
Improve privacy
If you have outdoor spaces that directly face neighbors, awnings can help block direct views into your home. While they don't give complete privacy, like window coverings, awnings also don't block out all the natural light. Giving you the best of both worlds.
Awnings can also improve the privacy of your outdoor spaces.
Get an awning for your home today
A professional can help evaluate your outdoor spaces and suggest an awning that will maximize the benefits for you and your home. From retractable to fixed awnings, Thomas V. Giel Garage Doors, Inc. has a selection for everyone. Contact us today to explore our selection of awnings.