How To Choose the Right Garage Door for Your Home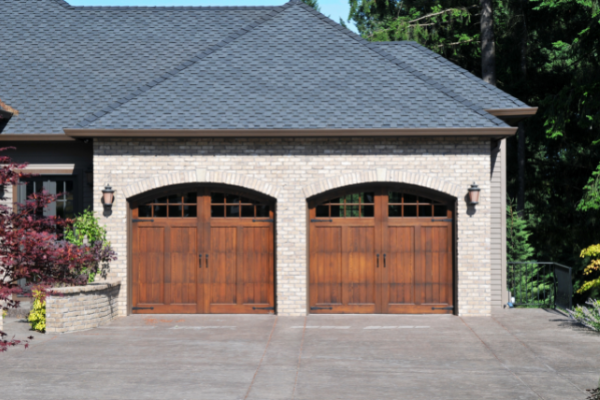 A garage door is an important functional item for your home's exterior, providing you access to your garage while significantly impacting your home's overall appearance. Here are a few things that will help you choose the right garage door.
The Material of the New Garage Door
The material for your new garage door affects its appearance, functionality, and durability. Some materials also require more upkeep to keep them looking their best.
A natural wood garage door is lovely, but it needs frequent refinishing. Composite is a more durable alternative that combines the appearance of wood with durability and longevity. Steel is a popular garage door material for many homeowners, thanks to its sleek look, multiple design options, and strong durability. Know that if you live on the coast, you'll have to regularly wax your steel garage door to keep it from rusting.
The Garage Door's Design and Style
Your garage's door design and style should complement the architectural style and exterior details of your home.
For example, if your home has modern or Spanish-style architecture, a garage door with a barn door design will look out of place. However, if your home has a farmhouse or traditional architecture, a barn door-style garage door will complement its exterior appearance. Not sure which garage door will suit your home? Try out this tool to design and build your garage door.
The Specifications for Your Garage Door
You'll want a garage door with specifications that can withstand your climate and weather conditions. If high winds are a frequent concern, you'll need a garage door with a minimum level of wind resistance. Want to keep your garage at a more comfortable temperature and make your entire home more energy efficient? An insulated garage door will assist you with these goals.
Your Budget for Your New Garage Door
A gorgeous garage door with all the bells and whistles is of little use if it's too expensive for your budget. Before you start shopping with a garage door company, decide how much you are wanting to spend and what features are most important to you.
Buy Your New Garage Door
Ready to explore potential garage door designs? Visit the Thomas V. Giel Garage Doors, Inc. website to get started!