5 Reasons Your Garage Door Won't Close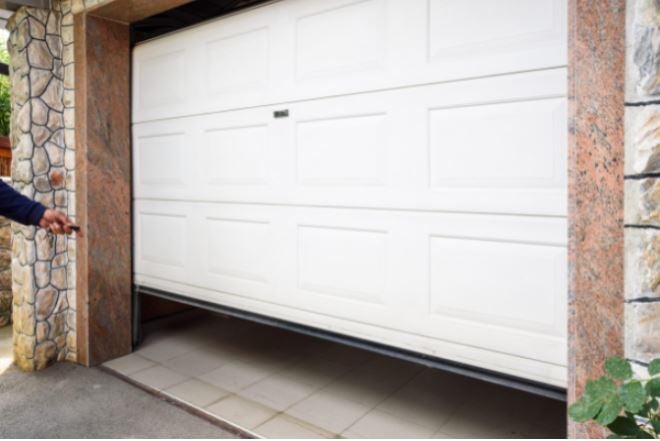 You leave your home and use your remote to close your garage door, only to see that your garage door refuses to close. While it's frustrating when a broken garage door doesn't work correctly, there are a few things that can impact its functionality. When you're dealing with a major issue, it's important to hire a garage door professional to fix the problem so that your garage door doesn't incur additional damage.
Check out these five common reasons that your garage door won't close:
You Have an Issue with Your Garage Door's Sensors
Your garage door's sensors prevent your door from closing on a vehicle or other obstruction. If your garage door refuses to close all the way, you might have an issue with the sensors.
Try wiping the sensors with a soft cloth to remove dirt and dust that can keep them from functioning correctly. If you observe that a sensor is blinking, it might need to be realigned. This is done by loosening the sensor and adjusting it until the light no longer blinks.
Your Tracks or Rollers Are Damaged
Damaged tracks and rollers are another frequent reason that a garage door won't go past a certain point. If you spot components that are bent, a garage door repair professional can bend them back into place or replace them.
Your Trolley Isn't Activating
The component that attaches from your garage door to the opening mechanism is the trolley. If your garage door isn't moving at all when you try to close it, the trolley may need to be reactivated.
Your Door's Limit Screw Needs To Be Adjusted
Your garage door's limit screws are located on your garage door opener and tell it how far to open or close. If they're too high up, adjust them downward with a screwdriver so that your garage door can fully close.
Your Garage Door Remote Has a Problem
Sometimes, the issue is with your garage door remote, not your garage door. Replace the batteries in your remote and confirm that it's connected to your garage door. If it still isn't opening, you may need to call a local garage door company for repairs.
Request a Service Call for Your Garage Door
Contact Thomas V. Giel Garage Doors, Inc. online or by calling 724-443-1437 to schedule a service call for your garage door