How to Choose the Right Garage Door Company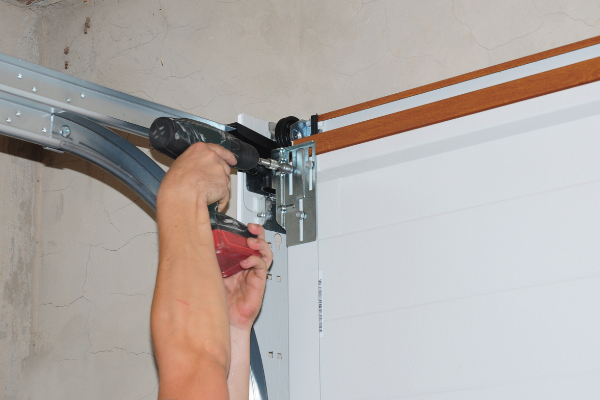 Garage door problems and failures naturally occur over time, but they should not happen right after you've had a new garage door installed. Your garage door should last anywhere from 20 to 30 years with proper care. Issues with the operation of your new garage door indicate that you have chosen the wrong garage door company.
Your garage door was not installed correctly if any of these issues are occuring:
Damaged springs resulting from poor quality or negligent handling

Noises like rattling or squeaking due to misalignment or damage done at the time of installation

The door doesn't open or close or these operations are delayed.
Like any other industry, garage door companies have been infiltrated by scammers. They are often transitory and downright suspicious when you know what to look for. These are good indications of a scam garage door company:
The company is new, meaning that it has no history in the community or the surrounding area

The name is generic and gives no indication of who the owners might be

There is no physical or permanent address or reliable contact information

The prices are ridiculously low

The vehicles and work attire are not professional or do not display the name of the company, or worse, display the wrong company name,

You can't trace the history of the company through the BBB or other online sources

There are no reviews or the reviews sound generic and are not from local residents,

There is no website or if there is, it is vague and provides no assurance or credibility

The advertising is excessive or even intrusive.
A reputable local garage door business will present itself entirely differently. The owners and employees will want you to be able to contact them and ask questions. They will provide transparency as to their business practices and examples of past work to assure customers that they are making the right choice.
When you have found the right garage door company, the answers to all of these questions should be yes:
Do they carry insurance?

Do they guarantee their work and offer warranties on products?

Are their technicians experienced and have the proper qualifications?

Do they have good online reviews and positive feedback from friends, neighbors, and previous customers?

Do they provide estimates and disclose costs upfront?

Are they professional, friendly, and honest?
Thomas V. Giel Garage Doors, Inc. can answer all these questions to prove that they are the right garage door company for all of your garage and entry door needs. Contact us or visit our website today to learn more or to schedule an appointment.