Should I Repair or Replace My Garage Door?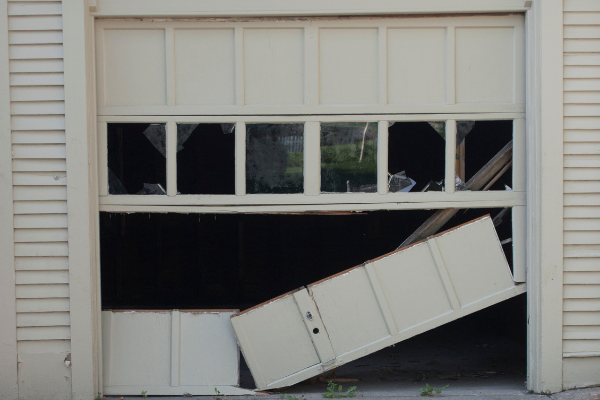 For most people, the largest investment they will make during their lives is the purchase of a home. It can be difficult to know when putting money into the place will produce a high enough return on the investment to be worth it. Garage doors fall into that category. If you are trying to decide if you want to replace your door or if repairs would be sufficient, keep reading for some information that might help you find your way.
These are some indications that your garage door only needs to be repaired:
It is making noises

– A garage door shouldn't be overly noisy. Rattling or other noises could be signs of loose hinges or torsion springs, which can be replaced.

The safety sensors aren't working properly

– If they are blocked or damaged, the door may not open and close properly.

The door is off balance or out of square

– A weakened motor or worn cables can cause the door to close unevenly.

There is only one damaged panel

– One panel can be replaced without the need to replace the entire door.

The problem just started or has only occurred a few times

– New problems are worth looking into and could be easy to fix.
Sometimes a little garage door maintenance can go a long way toward resolving an issue that could grow worse over time.
More serious issues can be used to determine that a new garage door is needed including:
You consistently have to pay to make repairs to the door.

The door hasn't worked correctly for a long time.

There are no safety sensors.

The door is heavily damaged.

It no longer matches or complements the exterior of your home.

It has been broken into or could be easily.
With a return on investment of over 90 percent, investing in a new garage door is always a smart decision, but you may have other financial considerations or reasons for not wanting to replace your entire garage door system. If you aren't sure what to do, there are some factors that you can evaluate that might be helpful.
How old is the garage door?

How much repair does it need?

What is the garage door's overall condition?

Is the garage door opener still in good condition?

Is the garage door safe to use?

How much money can be devoted to it right now?

Is repair or replacement more cost effective?
Making decisions about garage door repair isn't always easy, but you don't have to make them alone. The garage door specialists at Thomas V. Giel Garage Doors, Inc., are qualified to help you evaluate your current garage door and make the best recommendation for your budget and style of home. Contact us for more information.