Benefits of Aluminum Awnings for Your Home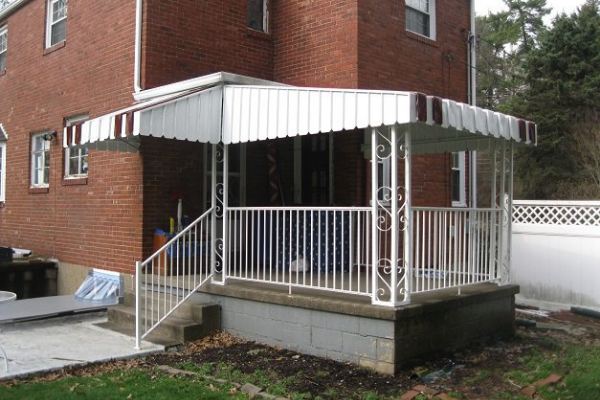 There are different types of awnings that have been used for hundreds of years. Fabric awnings date all the way back to ancient Egypt. Did you know that the first retractable awning was discovered during the time of the Roman Empire? Called a velarium, it sheltered the colosseum. In the United States, the first crude awnings began to appear over store windows in the mid-1800s.
While styles have changed, the purpose of awnings has not. They were always meant to shelter buildings, people, and goods for sale from the heat of the sun. Now, people can choose from fixed, retractable, motorized, and portable awnings. There are also choices of materials that include canvas, polyester, cotton, or metal.
The most common choices for metal fixed awnings are copper and aluminum. While copper is considerably more expensive, aluminum awnings present several reasons why they are a practical and sound choice to provide shade and protection for your home.
They are more affordable than awnings made of copper or other metals.

They can withstand high winds, rain, snow, and excessive heat without bowing, warping, or stretching.

Aluminum awnings can last as long as 50 years with proper care.

You can express your personality, because aluminum awnings can be crafted in a wide range of colors and styles including modern and traditional.

They can save you money on your energy bills by sheltering your home from the heat of direct sun. The rooms inside a home that are protected by awnings are generally 20 percent cooler than other parts of the house.

Aluminum awnings require very little care. All that is needed is the occasional brushing or rinsing off of dirt and debris to keep the awnings looking their best.

They increase your outdoor living space by creating a protected patio and lounging areas.
If you would like to explore awning benefits and the addition of awnings to your home, the experienced professionals at Thomas V. Giel Garage Doors, Inc., can recommend the best styles for your home and provide expert installation. Contact us today for more information or to schedule an appointment.