What Is the Purpose of a Storm Door?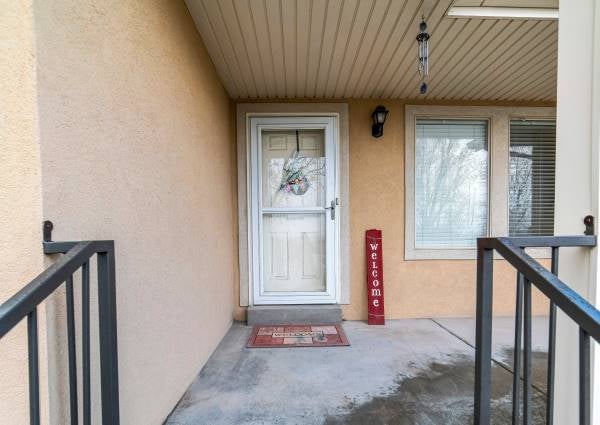 Why a Storm Door Is a Great Investment
A typical entry door will develop vulnerabilities over time. This can be a problem when inclement weather arrives. If your entrance has weaknesses, a storm door can help you strengthen its defenses.
The Value of a Storm Door
A storm door will shield your front door from bugs, snow, ice, and rain. It will make your home quieter too, so it's a great investment if you live near a highway, school, or railway. To maximize the benefits, you must pick the right door for your home.
The Design
A traditional storm door can withstand heavy wind and rain. You'll always feel comfortable while a storm door is shut because it has good ventilation. If you want more variety, you'll need a custom style.
Custom Options
Custom storm doors can give your home a unique feel. These are the most common styles:
A full-view door: A full-view door has two large panels. It provides a great view outdoors.
A Low-E door: This door resists fading in the summer, and it has fantastic insulation.
A bevel glass door: A bevel glass door is an elegant full-view door. Its glass panels have a designer trim.
A mid-view door: This design has two small panels. The bottom of the door is concealed.
A high-view door: A high-view door only has one upper panel. The rest of the door is made of metal.
Screens and Panels
No matter if you buy a storm door with a mesh screen or a glass panel, you will have to perform regular maintenance. The following guidelines will help you better understand the basic maintenance requirements.
Galvanized steel: Galvanized steel will never tear. However, it can rust over time, so it will need a coat of lubricant annually.
Bronze screen: This screen isn't strong like a galvanized steel screen. Heavy smog can tarnish this screen, but you can protect it with a commercial spray.
Fiberglass: Fiberglass requires little maintenance. If you ever need a replacement for a metal screen, fiberglass is a practical choice.
A storm door serves many purposes; it saves energy, deters crime, and keeps bugs away. It also creates a strong defense against harsh weather. If you need a storm door for your home, turn to Thomas V. Giel Garage Doors, Inc.