6 Steps to Get Your Patio Ready for Summer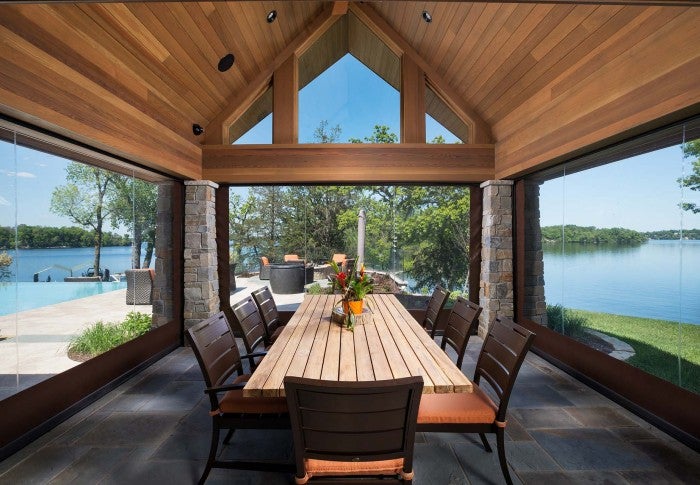 It seems insane that spring is already upon us. But it is important that spring cleaning and prepping projects are finished before the brutal heat of summer sneaks in. The days of pool parties, cookouts, and other outdoor activities are on the horizon and it is time to make your backyard and patio look pristine for entertaining. Preparing your patio for the summer is no easy task, so you'll need all the help you can get. So here are some steps that will assist you when you decide it's time to get to work. Start Fresh. The surface of your patio is the best place to start the prepping process. If you have a patio that is made of concrete, then you might want to opt for a pressure washer to clean the surface. If your patio's surface is made of another material, then you might choose a mop and broom to clean the surface of your patio.
1. Clean the Furniture. After a long winter, there is most likely going to be some mildew and dirt that has found a home on your patio furniture. It may be a good idea to pressure wash your furniture as well, then follow with a sponge.
2. Tidy Up the Flower Beds. This could mean simply trimming and pruning your flowers to help them complement your beautiful patio. You must also make sure that you weed the area and make it look neat and presentable.
3. Update Older Pieces. There are many reasons why your patio may be in need of an update. But the weather can play a part in damaging your patio and is the most common culprit. Animals can also take a toll during the colder months. Either way, it is vital that you replace or repair these damaged or worn pieces to give your patio a facelift. Furniture cushions are an item that frequently needs to be replaced.
4. Add a Little Flare. This part of the preparation can be fun and allows you to show your personality and creativity. Small and simple changes can make a big difference in the appearance of your patio. Add extra accessories to give your patio a little added flair.
5. Install a Patio Screen. When you install a solar shade or retractable screen for your patio it adds value to your property and can be seen when you need it and hidden when you don't. These retractable screens have the ability to take out any glare from the sun as well as control the amount of light that enters your home, so the sun isn't in anyone's eyes. There are many variations of models available for purchase. Thomas V. Giel Garage Doors carries both Phantom Screens and Sunair varieties and can provide a consult upon request. Contact our team today to schedule a free estimate.