Is My Garage Door Sensor Damaged?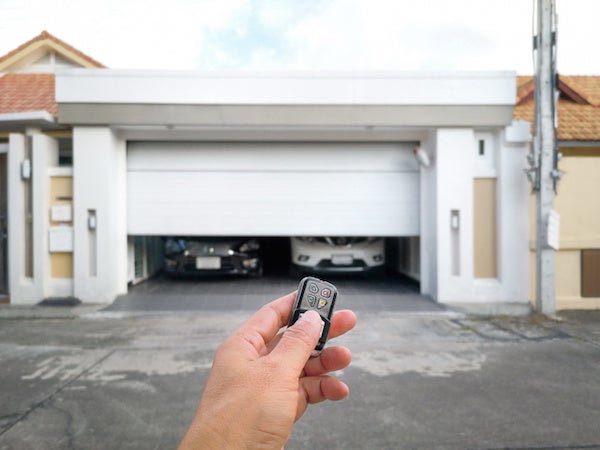 Is your garage door no longer opening and closing properly? Then you may need to do some troubleshooting to discover what's causing your garage door to malfunction. Sometimes it is not clear whether your garage door sensor is simply broken, but there are some things to look for that might indicate that it is having issues. It is essential that as a homeowner you are aware of the signs that your garage door sensor needs to be replaced. Thomas V. Giel Garage Doors offers some simple steps that could help you determine the issue.
1. Check for power
One of the more common reasons that the sensors for garage doors seem to malfunction is a result of an insufficient power supply. Search for small lights that appear on the sensors. If all the lights seem to be glowing, then this is not the problem and you can cross it off your list of possible problems.
2. Be sure the path is clear of objects
The purpose of a garage door sensor is to restrain the door from closing if there is something in its path. This function is valuable because it keeps your car and loved ones safe from falling garage doors. If there is something in its path, it is programmed not to close, so make sure nothing is obstructing the sensor beam.
3. Check for dirty sensors
At times, dirt or grime can become plastered on the lenses of your garage sensor. This could be the culprit that is preventing your garage sensors from performing properly. To avoid this from occurring, be sure to clean the lenses regularly.
4. Sensor alignment
There is a possibility that the problem you have encountered with your garage sensors has to do with their alignment. Be sure to check thoroughly that both of your sensors are properly aligned. The way to check this is to examine both LED lights on the sensors and see if they are green. If you discover that these lights have turned red or are flashing continuously then you have found your problem and you will need to realign your sensors.
5. Simple wear and tear
Like with most things, time will surely catch up to anything, including your garage sensors. This is certainly accurate if you haven't changed your sensors for more than ten years at a time. If you have conducted the tests that were previously outlined and you still cannot determine what is causing your faulty sensors, perhaps a replacement is needed. Consult Thomas V. Giel Garage Doors for repairs or to learn more about what may be hindering your garage doors.