How to Make Your Garage More Functional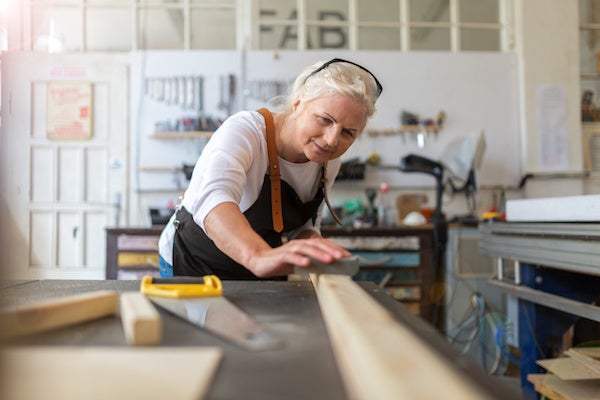 The garage is a multi-functional space as it provides room for parking, storage, functions as an access point in and out of the home, and can be used as a hobby space. However, the garage can only be this useful if it is well organized. Excess clutter in your garage may limit its functionality and make it unappealing. If you currently don't have an insulated garage door, your garage may be too cold and noisy to enjoy.
Therefore, transforming your garage's interior may be a great goal for the new year. Here are some simple changes you can make today to enhance your garage.
1. Eliminate floor clutter
If there seems to be clutter in every corner of your garage, you may be using your garage as a junkyard. In this instance, your only option is to eliminate the clutter. You may need to channel your inner Marie Kondo and eliminate everything that doesn't "spark joy." While this might seem like an intimidating task, it is the first step to having a clutter-free garage.
2. Use the garage wall as storage space
Another way to establish and maintain a nicer garage interior is to use the garage's wall as a storage space. Use wall organizers to get your seldom used, but necessary, items off the floor and onto the walls for easy access and storage. Place items that you use often at eye level or below.
3. Repaint for a nicer garage interior
Since you are in the process of improving your garage, why not spruce it up with a fresh coat of paint. But be careful, if you're going for a lighter shade, know that it will reflect light better and thus brighten the room, but it will also make dirt and grime more evident. 
You can also opt for more natural colors such as grey or beige. These will be easier to maintain and clean. 
4. Convertible work table
The great thing about a garage is it provides a free workspace. If you feel like your garage doesn't have enough room for a full-length worktable, try a convertible worktable. When it comes to convertible worktables, you have two options, you can either purchase one or build one on your own as a DIY project. 
5. Install an insulated garage door
If you're interested in turning some of your garage space into a multi-use space, you may want to consider an insulated garage door. Insulated door trap in heat, keep the space warmer. They also are better at keeping outside… well, outside. If your current garage door isn't very good at keeping cold air and water out, an insulated garage door will make all the difference. Also, as an added perk, it will minimize noise and create a quieter area to meet your other goals for the new year!
Your garage has the potential to be a storage area, automotive shop, workspace, hobby space, and more. If your new year's resolutions include improving your garage then the tips on this list will help you make better use of your space. If you're in the market for an insulated garage door, contact Thomas V. Giel Garage Doors, Inc. for more information.