The 4 Most Common Garage Door Repairs For Homeowners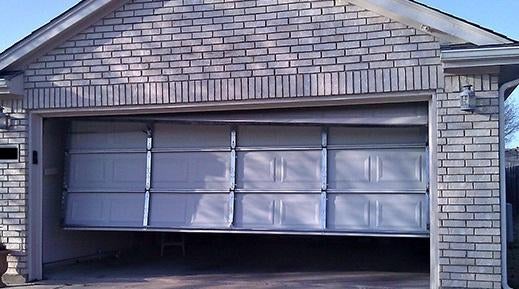 Many homeowners consider their garage door's creaking and groaning to all be part of owning a garage door and don't consider the possibility that it could be an indication of something more serious. If your garage door has visible damage to the panels, is making loud noises, or simply doesn't open or close, it might be time to hire garage door repair Pittsburgh PA professionals. Here are 4 common garage door repairs to be aware of.
Broken Garage Door Springs
For manual garage doors, it is easy to notice when your springs are broken, as the door will be difficult to lift and will slam down when trying to close it. For automatic doors, the door won't open at all. In order for you to manually open your door, you'll have to disengage the emergency release and operate it manually.
Automatic doors are equipped with two laser sensors located at the bottom of your garage door to prevent damage and injuries. If there is an object that disrupts the laser from beaming directly into the other laser, the door will not shut. If these sensors get bumped or become misaligned, the door will not be able to shut, reversing immediately or not operating at all. Sensors can be adjusted and realigned until they are lined up again, allowing the door to operate properly.
For most, garage door remotes can last for a long time before the batteries need to be replaced. If your remote no longer operates your garage door, try replacing the batteries. If new batteries don't fix the problem, you may need to replace the entire remote. If remotes get dropped, they are more susceptible to breaking. Try using the wall switch to see if your door will operate to determine if you need to replace your remote or if you have other, more serious problems.
If a door gets hit with an object or slams down too hard it is easy for your door to get off track. When this happens, you'll need to hire professional garage door repair Pittsburgh PA to repair and perform maintenance to the door and track. In most cases, your door will need to be reattached to the rail, which you should not do yourself.
The best way to prevent garage door problems is to perform regular maintenance. At Thomas V. Giel Garage Doors, we have experienced technicians who are trained in inspecting and repairing garage doors to ensure that your door continues to work time after time. If you find that your garage door isn't working or needs maintenance, contact Thomas V. Giel Garage Doors today!