5 Benefits of Installing Aluminum Awnings on Your Home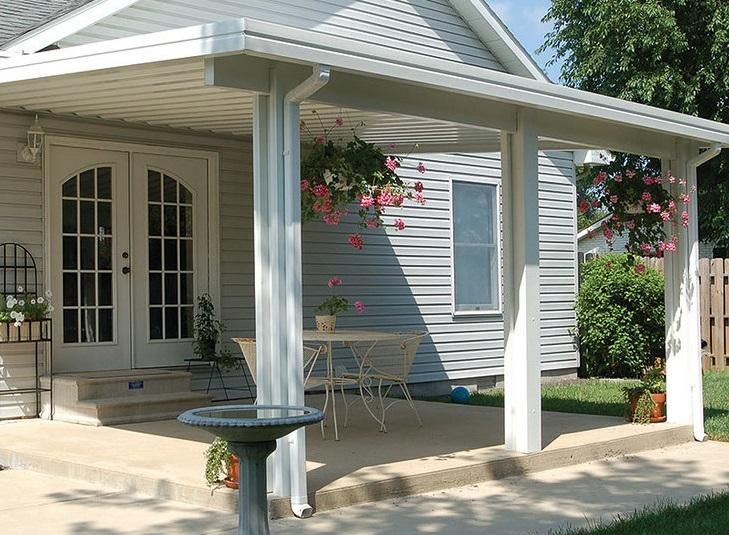 For homeowners looking for an affordable way to add some curb appeal or a cut down on direct sunlight, an aluminum awning Pittsburgh may be the way to go. Not only do aluminum awnings provide shade, they also protect siding and windows from rain and debris. While homeowners do have the option of installing aluminum or canvas awnings, aluminum has a few benefits that just can't be beat!
1. Durable
Because they are made out of aluminum, these awnings are better equipped to withstand the environment. When living in an area prone to high winds, extreme winds, rain, snow, or excessive heat,  year after year aluminum awnings will withstand the elements without bowing, warping or stretching. With regular maintenance, aluminum awnings can last 50 years or more.
2. Affordable
Cheaper than metal awnings, aluminum awnings provide homeowners with a cost-effective solution for protecting their home. Awnings that are smaller sizes and traditional shapes are even more cost-effective than other options available.
3. Flexible
Aluminum awnings are available in a wide range of colors, allowing homeowners the flexibility to choose a color that will match or complement their home's exterior. Additionally, aluminum awnings come in both traditional and modern styles, allowing homeowners to find a style that complements their home.
4. Low Maintenance
One of the nice features offered by aluminum awnings is that they require little to no maintenance. The only regular maintenance that is required is spraying them off with a hose to remove any dirt buildup from the surface. This will help to keep the awnings looking their best for years to come.
5. Energy Efficient
Aluminum awnings do more than just add curb appeal to a home, they work to cut down on energy consumption. Awnings around a home absorb some of the heat from the sun, which ultimately keeps a home's interior cooler, and gives the air conditioner a break. Areas of the home that are covered by aluminum awnings can be up to 20% cooler than others.
There are many benefits that aluminum awnings Pittsburgh can offer homeowners. If you interested in adding aluminum awnings to your home, contact the professionals at Thomas V. Giel Garage Doors today!