What to Look For When Buying A New Garage Door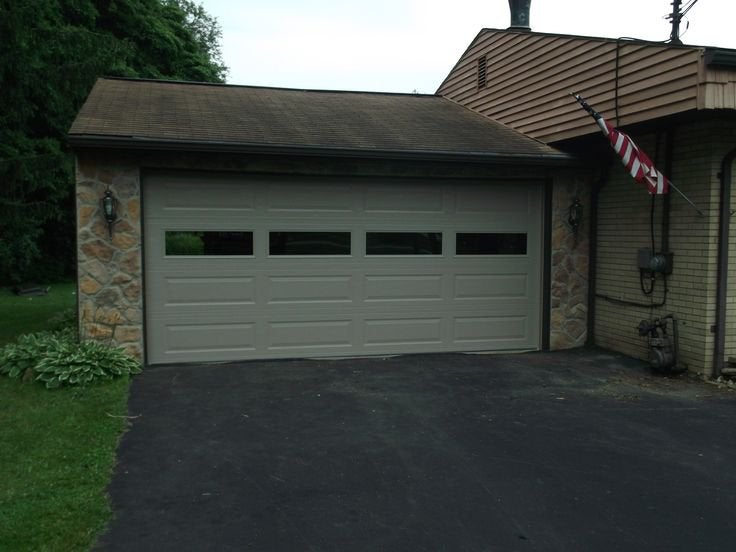 When it is time to purchase a new garage door, do you know what to look for to ensure that you are getting the right garage door for your home? When it comes to garage doors Pittsburgh , there isn't a 'one size fits all', so it is important to think about what you need before you have a new one installed. A garage door is an essential part of your home. Therefore, it is imperative that you find one that not only looks good with your home, but also provides the security that you are looking for in a garage door. We've compiled a list of things to consider before you purchase the first garage door you find.
Security
For homeowners, security is the most important feature to consider. Finding a garage door that is equipped with the latest security features to protect your home could be the best decision you make for home security. Some garage doors are now equipped with a rolling-code technology security feature. This feature changes the security code for the garage door each time the remote is used.
Safety
For those homes that have high traffic, small children, or pets, a garage door that is equipped with a laser light sensor is essential. When a laser light sensor detects an object or person in the path of the door while closing, the door will either stop or reverse direction.
Materials
Garage doors are made out of either wood, steel, aluminum, vinyl, or fiberglass. Depending on the look and style you are going for, this will be a determining factor for the material that will give you the look you want.
Wood: Homeowners who want a visual statement piece usually opt for wood garage doors. However, wood is not as durable as other materials.
Steel: Steel is the most common, least expensive material for garage doors. Not only is steel more durable, but it also provides an increased level of security.
Fiberglass: Fiberglass is durable, but when exposed to extreme cold temperatures, fiberglass doors are prone to cracks.
Aluminum: Aluminum is the material of choice in areas that are prone to moisture-causing issues. Aluminum doors resist corrosion and rust caused by excessive amounts of moisture.
Vinyl: Vinyl is a relatively new garage door material making its debut. Vinyl offers homeowners an affordable, durable, and low-maintenance option when selecting a garage door.
Styles
For some homeowners, the ability to select a style of garage door is news to them! Garage doors are available in tilt-up, sectionals, and roll -up styles. Each style comes with its own set of advantages and disadvantages. For roll-up doors, they are more expensive than other styles of doors available and typically require more maintenance to ensure proper functionality. On the other hand, roll-up doors consist of several small parts that connect to one large unit that roll overhead when opened. Sectional garage doors are similar to roll-up doors. They consist of three or four panels that are connected with hinges. Sectional doors take up more ceiling space than other styles of doors, and require regular maintenance to prevent mechanical difficulties. Tilt-up garage doors are made of a single panel that opens and closes with a ceiling-mounted track.
Motors
When shopping for garage doors, pay attention to the horsepower's listed on the various motors available. Heavier garage doors will require more horsepower to operate, whereas having a motor with higher horsepower on a lightweight door could be unnecessary. Find the motor with the right amount of horsepower for your particular needs.
Aesthetics
A garage door is a big investment for any homeowner, one that they will have to live with for years to come. When looking at the various styles and types available, it is important to decide if you want a door that will blend in with the rest of your home, or that will make a statement. What about the ambiance of the neighborhood? Would you prefer a door that has windows, or a solid door panel? Take the time to consider all of your options to ensure that you are getting a door that you will be happy with.
Cost
Depending on the type, style, and features that your door is equipped with, this will determine the final cost. When shopping for garage doors, having a budget set that you are comfortable paying will help in determining what features you can and cannot afford to have included in your garage door.
When you make a decision on a garage door, be sure that it is a decision that you will be happy with using for years to come. When considering all of the options listed above, you'll be more prepared to make an informed decision and find the right garage doors Pittsburgh that is durable, beautiful, and functional for your needs. Contact Thomas V. Giel Garage Doors today to get started on finding the right garage door for your home!