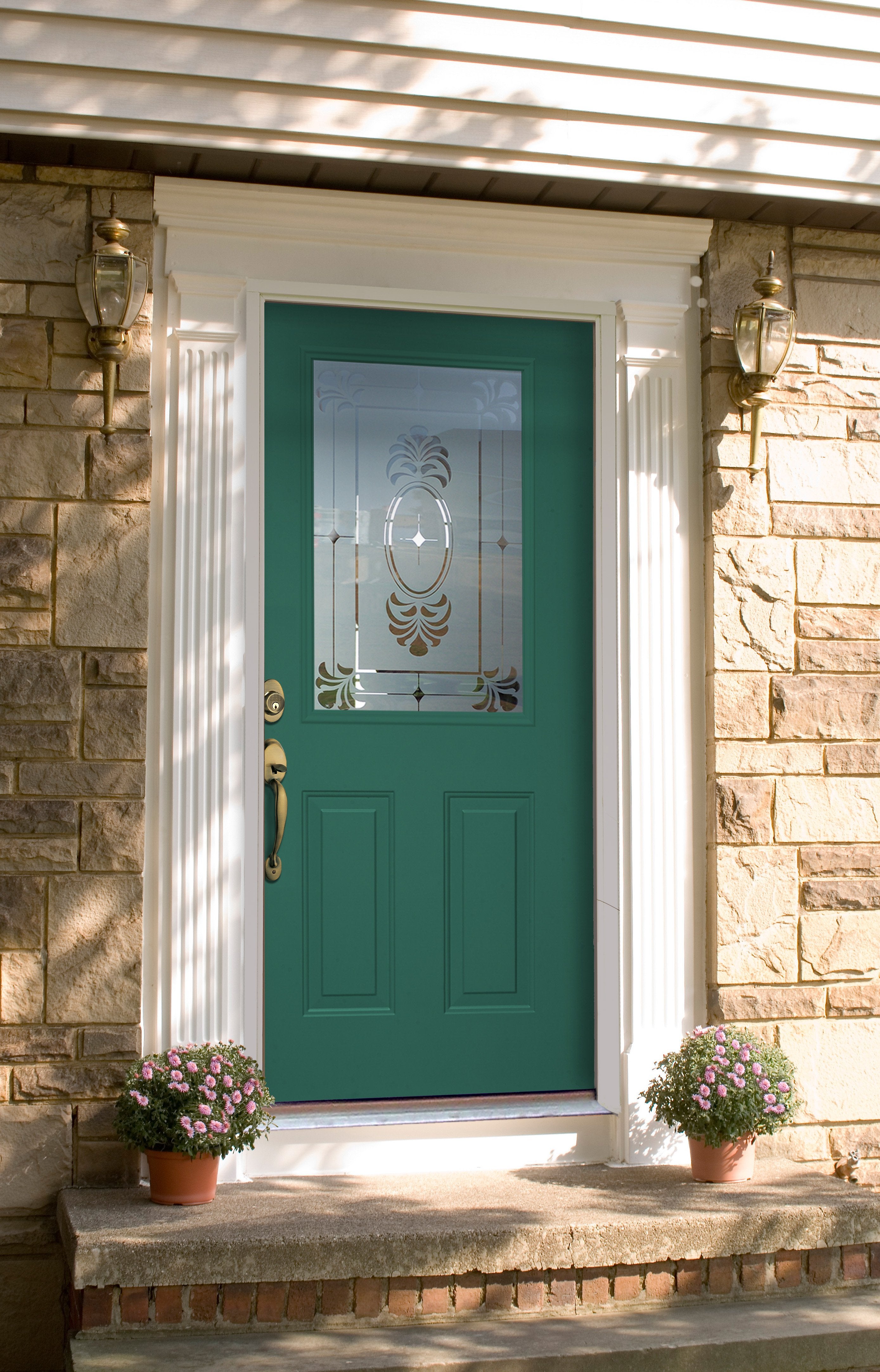 Before purchasing storm doors Pittsburgh for your home on a whim, it is important to know what a storm door is, and how the right option can benefit your home. The right storm door can add comfort to your living space, and protection to your entry door. You need to understand the basics of storm doors, so that you can make an informed decision about whether or not storm doors are the right decision for your home.
What is a storm door?
A storm door is an additional exterior door that is commonly installed for protection from inclement weather and for added ventilation in warmer weather. Most storm doors are equipped with interchangeable or retractable glass and screen panels. Some styles allow for the glass panel to be removed and replaced with a screen for warmer weather, and then switched back for winter months. Other styles are equipped with screens that roll up or down depending on whether the homeowner wants ventilation, or protection from cold weather.
What is the purpose of a storm door?
Storm doors allow for extra flexibility and protection for exterior doors. Storm doors allow for additional light and increased ventilation into your home, while still creating a barrier from bugs entering your living space. Unlike a solid entry door, a storm door also allows for the option to watch children who are playing outside, or simply to let additional sunlight in. Storm doors work as a way to protect your entry door from the elements, i.e., rain, ice, or snow. When properly installed, a storm door can add an additional layer of insulation, creating a pocket that keeps warm air in and cold air out.
Do I need a storm door?
When you are deciding if a storm door is the way to go for your home, there are a few things to consider. Consider the climate in which you live. If your exterior door is exposed to the elements, then a storm door may be the way to go to protect your door. If you have a new, well insulated, energy-efficient exterior door, you may not need or want a storm door. If you live in a warmer climate, a storm door may not be the best option.
According to the Department of Energy, those whose exterior doors receive more than a couple of hours of direct sunlight each day should avoid a storm door. The glass in the storm doors will trap in the heat, which could potentially cause damage to the entry door. Other doors that are on a porch, or under an overhang that protects the door from the elements, do not necessarily need a storm door.
Pros and Cons of Storm Doors
Before jumping into purchasing a storm door, be sure to do your research to find out if a storm door is going to be the best investment for you and your home. While there are many advantages to having a storm door, they are not for everyone. Some of the pros and cons of storm doors include:
Pros:
Ventilation in good weather
Adds visibility and light
Keeps bugs out
Protects entry door from the elements
Cons:
Traps in heat, which could damage entry door
Not necessary for doors that are already covered and protected
Inconvenient when carrying small children or groceries
After doing your own research into determining if storm doors Pittsburgh are the right addition to your home, Thomas V. Giel Garage Doors can help you find the right look and style to compliment your home. With the added benefits that a storm door brings, if it is the right addition to your home, don't wait any longer! Contact us today to get your new storm door!