10 Things You Should Never Store in Your Garage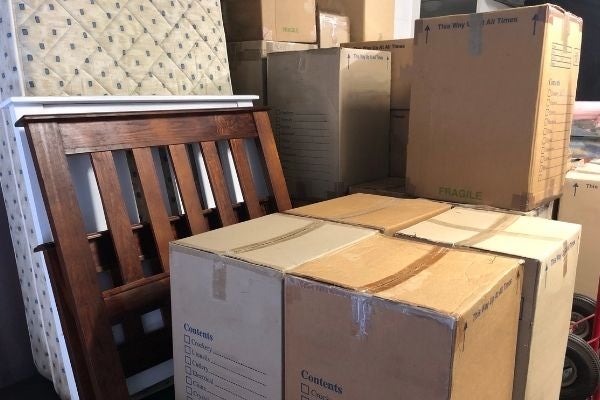 Many people use their garage as a type of storage room. They run across something they aren't using or don't have room for, so they store it in the garage. This gets the unneeded items out of our way, but it also falls prey to the "out of sight, out of mind" principle. Fluctuating temperatures, rodents and pests, and humidity are some of the enemies your garage harbors that can damage your belongings. Other items just pose safety hazards regardless of the conditions inside the garage.
These are some of the things that should never be stored inside a garage.
Gasoline, Propane, or Other Combustibles

– Propane should always be stored outside. You should store gasoline outside or in other outbuildings that won't pose as great of a risk to your home.

Paint

– Leftover paint is great to have when touch ups are needed but storing it in a garage can cause it to thicken and separate due to temperature changes.

Canned Food

– Temperatures that exceed 85 degrees will cause spoilage while dampness and humidity cause cans to rust.

Paper Documents

– Paper attracts chewing pests like mice and silverfish and varying temperatures can make books and paper curl and crack.

Photographs

– Humidity and high temperatures can make photographs stick together causing irreversible damage.

Clothing and Bedding

– Even though they may be tightly wrapped up, tiny insects, moisture, and exhaust fumes and other odors can still creep into and ruin fabrics.

Unused Electronics

– Moisture from condensation or other pests can destroy circuit boards and other components.

Wood Furniture

– Wood swells and contracts in response to changes in temperature and moisture can cause veneers to warp.

Spare Refrigerators

– Higher temperatures make refrigerators work harder to keep food at lower temperatures. This extra effort causes an increase in your energy bill.

Firewood

– While it would be convenient to only have to go out to the garage to get a few pieces of firewood, a stack of firewood can also harbor insects and mice that can invade other areas of your garage.
Regularly declutter your garage to avoid causing damage to your belongings. Removing debris and food particles from your garage will prevent rodents and other invaders from being drawn in.
A great way to protect your car, your belongings, and the rest of your house is to have a secure garage door that has been installed properly. If you need garage door repair or are interested in reviewing options for a new garage door, contact the experienced professionals at Thomas V. Giel Garage Doors, Inc.