Different Types of Commercial Doors and Their Uses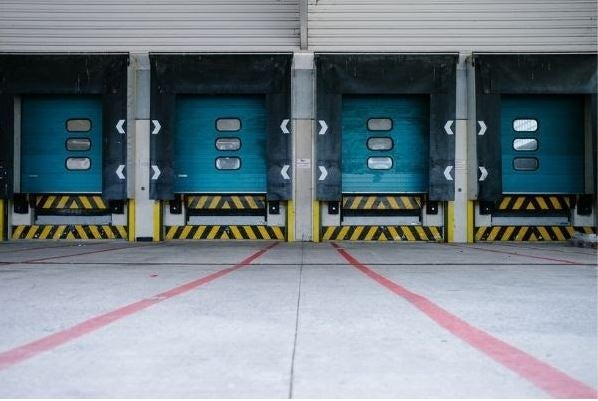 Function is key when it comes to choosing doors for your commercial business facility.  Aesthetic concerns aside, it can be difficult to choose the right door from among all the styles available. Factors such as the purpose, speed of operation desired, and heavy or light usage all help determine which door will best fit your commercial needs.
Let's take a look at several available types of commercial doors.
Rolling Steel and Fire Doors

– These kinds of doors are made of steel and are intended to activate automatically in the event of smoke or fire. The purpose is to keep smoke and fire from spreading into other areas of the building to allow for safety of personnel and extinguishment of the fire. They have intumescent coatings, which is a fancy way of saying that the linings around the door frames swell up in heat so that the fire can be contained. You will need extra guidance from a professional installer to determine the fire rating you will need for each door.

Sectional Garage Doors

– These commercial garage doors are made of separate panels that are raised and lowered by a torsion spring system and can be operated by garage door openers or manually. They can be insulated and incorporate clear panels or smaller windows as needed.

High-Speed and Special Function Doors

– The springless design of high-speed doors allows them to open and close safely and quickly to maintain speed of production, safety, and separation of work areas.

Security Gates and Grilles

– Necessary for store fronts, kiosks, and other retail applications, security gates offer visibility and ventilation along with increased security. They can be motorized or operated manually and stored out of sight for convenience. A skilled installer can help you determine a curtain pattern and style that is right for your business.

Man Doors

– Offering a wider range of aesthetic options, man doors can be made out of metal or fiberglass with an array of hardware and exterior coating choices.
Professional experienced installers from Thomas V. Giel Garage Doors, Inc. not only help you choose the correct door but also any additional equipment and accessories. To maintain safety, security, and efficiency, loading dock areas need essential equipment including levelers and lifts, dock seals and bumpers, and accessories like fans, lights, truck restraints, and impact guards. You can also find door openers, keypads, card readers, and even parking arms and gate openers for your facility.
Your commercial doors can be functional as well as give your business a professional appearance.