4 Benefits of Upgrading to an Insulated Garage Door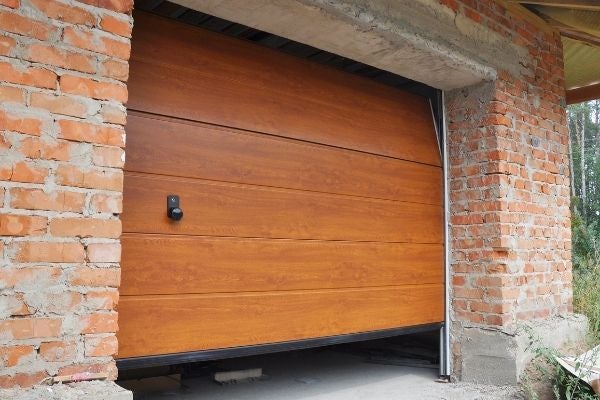 Garage doors serve many purposes. They secure our homes by locking out intruders, they keep animals out, and they create a protected space for our vehicles and other belongings by sheltering them from the weather. While just about any kind of a garage door can suffice, there are things that insulated garage doors do that go beyond protecting our homes and the possessions inside.
Here are some reasons to consider upgrading to an insulated garage door.
Insulated Garage Doors Make Less Noise

– Non-insulated lightweight doors often  make the most noise. This can be an issue for people trying to sleep or work in rooms located directly over the garage or next to it. Insulated doors are heavier and the panels are made of tightly bonded materials, so they vibrate less when moving up or down along the track. They can also help to block more noise from the area surrounding your home.

Insulated Garage Doors Last Longer

– Since the panels are constructed from layered materials, they are stronger and more durable than non-insulated doors. Older style garage door panels are made by wrapping thin sheets of steel over the panel frames, which makes them essentially hollow. They can be easily dented or damaged when hit by a car, a bicycle, or even a basketball or football. A dented garage door takes away from your home's curb appeal and value. With an insulated garage door, you can ensure the value of that garage door for years to come.

Insulated Garage Doors Save You Money

– An insulated garage door will hold more heat inside your garage and therefore, your home. This means that less heat is lost from your home through the garage and your furnace won't have to work harder to compensate for it. Your insulated garage door will save you money on your heating bills each month.

Insulated Garage Doors Protect Your Car

– Cold weather affects cars in adverse ways, such as decreasing the air pressure in tires, thickening engine and brake fluids, and causing the battery to have a harder time starting the vehicle. An insulated door can raise the temperature inside the garage to about 42° F when the temperature outside is 20°F. Car batteries work best at temperatures between 30 and 90° F. Upgrading to an insulated garage door protects some of your biggest investments, your home and your vehicle.
Choosing the right insulated garage door for your home involves knowing which materials would provide the best value and style. An experienced garage door installation company like Thomas V. Giel Garage Doors, Inc., can show you the available options and help you make an excellent choice.