Common Garage Door Repairs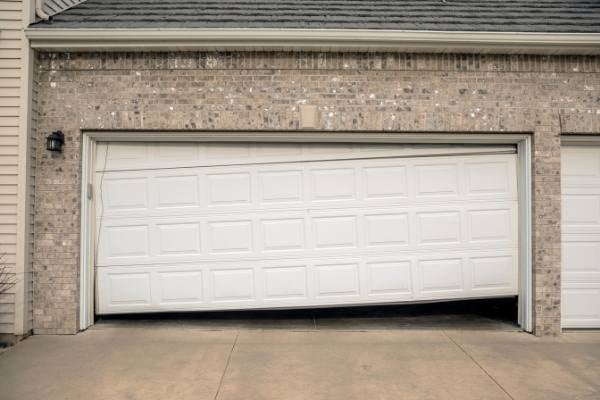 Common Garage Door Problems and Their Solutions
An average garage door's life expectancy is about 15 years. If you schedule maintenance for your door, it could stay in good shape for up to 30 years. Although regular maintenance prevents the need for repairs, a good garage door can still malfunction or break down.
There are a few very common garage door repair situations. Read below to learn more about what they are and how a trained garage door technician can help.
Broken Wheels
When a garage door has broken wheels, it will fail to roll smoothly on the horizontal and vertical tracks. If you keep your rollers properly lubricated, you'll protect them.
The Solution
This type of repair job has phases. You'll need to know how to disconnect the power and how to align the door. An experienced technician can perform these tasks quickly and effectively.
Broken Springs
The springs pull a garage door up. If they're damaged, a garage door won't open correctly. Typically, garage door springs are extremely durable. On average, they can withstand up to 10,000 cycles.
When your garage door's springs require maintenance or repair, you'll notice some signs. If your door isn't balanced, the springs are probably failing. Also, listen closely as the garage door opens. If you can hear a squeaking sound, the springs may need repairs or lubricant.
The Solution
To replace a broken garage door spring, you'll need to know how to identify specific extension or torsion springs. As knowledgeable technicians, we work with these springs every day. We can replace:
Clipped-end extension springs
Double-looped extension springs
Open-looped extension springs
Torque-master torsion springs
Steel-rolling door torsion springs
Early-set torsion springs
Standard torsion springs
Broken Automatic Opener
A garage door opener has many components that work together. If a garage door opener fails, it probably has a defective part or a wiring problem.
The Solution
You should hire a trained garage door technician for this job. This isn't a DIY project because a garage door opener has many electrical hazards.
Garage door repairs require a certain level of expertise. If you're not certified, it is best to turn to Thomas V. Giel Garage Doors, Inc. whenever your garage door needs repairs.