Benefits of Investing in a Pergola System for Your Deck or Patio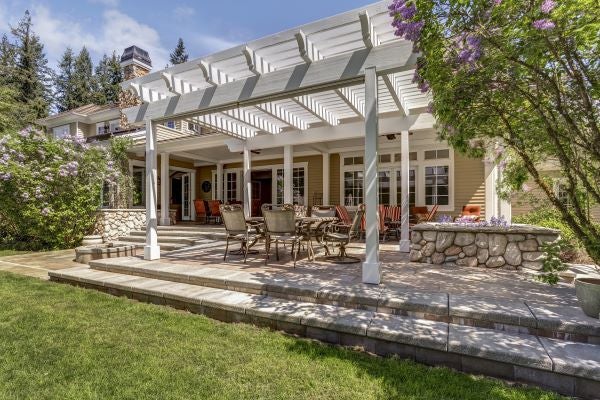 Advantages of Installing a Pergola in Your Yard
Pergolas are striking outdoor structures that provide numerous benefits. You can transform your home's deck or patio by installing a pergola system that perfectly matches your existing aesthetic. If you're interested in renovating your home, raising your property value, and increasing your comfort, check out these four benefits to a pergola system:
Protection From the Wind
Pergolas made from durable materials can generally withstand harsh weather conditions. Pergolas will also help shield your deck or patio from damages caused by rain, snow, and storms. A pergola system by Equinox or Sunair can be built as an attachment to the house, providing even greater stability and further protection.
Greater Landscaping Opportunity
If you enjoy gardening, you will be excited about all the possibilities a pergola offers your backyard. In addition to greater protection for boxed and potted plants, a pergola can support flora such as vines, ivies, and climbing followers. A trellis can add extra shade and cover one side of your pergola to create a nature-inspired design that's both inviting and beautiful.
Shade During Summer Months
You love spending time outdoors, but it can be difficult to avoid sun exposure without adequate protection. Pergolas offer shade that encompasses your entire outdoor seating area, so you and your family can stay cool, avoid sunburns, and spend more time outdoors during the summertime.
However, if you want to enjoy some of the fresh air and sunshine, a retractable pergola system may be the solution. You can retract the canopy whenever you want sunlight and extend it when you need shade and protection.
Hundreds of Design Options
You can custom design your pergola to reflect your design. Your backyard is an extension of your home, and it should naturally flow from the aesthetic you've worked hard to establish indoors. You can choose from various styles, such as attached and free-standing models, louvered, and sun-only designs.
At Thomas V. Giel Garage Doors, Inc., we offer different frameworks, canopy shapes, and fabric options that give you complete control over the final look and style of your pergola. If you would like a free estimate and more information about our residential pergola systems, contact us today.