Everything You Need to Know About Commercial Pedestrian Doors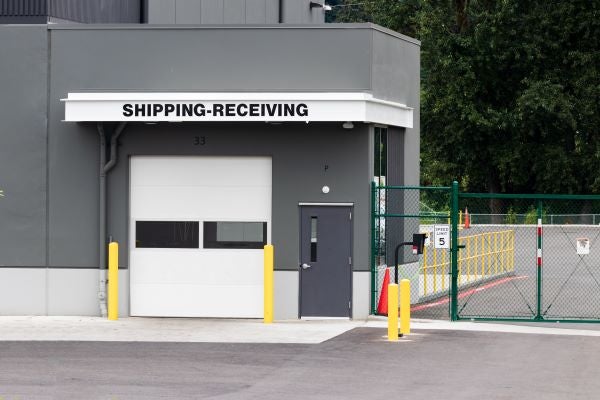 All You Need to Know About Commercial Pedestrian Doors
No discussion of commercial building design is complete without addressing pedestrian doors. The doors available on the market today are built with safety, security, and privacy in mind. They are able to withstand climate conditions and tough use in office buildings, retail stores, hospitals, schools, warehouses, and manufacturing industries. Thomas V. Giel Garage Doors, Inc. offers a wide selection.
Steel Pedestrian Doors
These commercial doors are made of steel, which means they offer high durability and security. Manufactured with metal sheets that are wrapped around insulation, they are sturdy, thick, and come with locking systems embedded inside.
Wood Pedestrian Doors
Front-end commercial doors made from wood may not be the most viable choice, but they are apt for interior applications. These doors are made from thin wood veneer sheets with a composite core interior. They may be sensitive to extreme weather conditions, so they should be placed accordingly.
Aluminum with Glass Pedestrian Doors
These doors are used extensively in commercial establishments due to their sleek, clean, and sophisticated appearance. They are also low maintenance, durable, and sturdy.
Fiberglass Pedestrian Doors
Fiberglass doors are very durable and a great option if you are looking for long-lasting and affordable commercial doors.
Automatic vs. Manual Pedestrian Doors
These door types differ in how they operate. While manual doors offer simplicity in terms of design, automatic doors are energy-efficient, provide better security features and greater accessibility, and have a modern appeal.
Other Pedestrian Door Types
Other commercial pedestrian door types include full glass doors and overhead doors. While the former is utilized mainly for decorative reasons, the latter is preferred in warehouses, docks, and storage facilities. Additional commercial doors, categorized based on their functionality, include roll-up doors, fire-rated doors, commercial man door varieties, and scissor gates.
A commercial pedestrian door has a life expectancy as mentioned in its manufacturer's warranty, so if yours is approaching that noted mark, it's wise to replace the door as soon as possible. Today's doors are designed with energy-efficiency factors. Not only will a new door save energy, but it will also offer much-needed convenience and security.
To learn more about the pedestrian doors available at Giel Garage doors, browse our selection here.