How to Prevent Garage Fires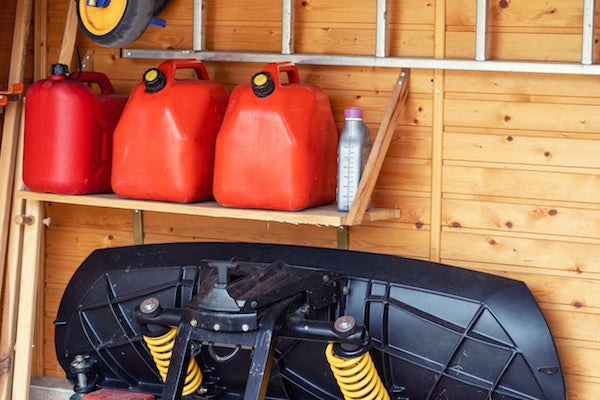 Owners and renters invest a great amount of time and money to prevent or minimize fire damage. Local building codes set a number of standards to reduce fire hazards. Fires can spread quite rapidly from one area to another, including the garage. Within the home, we take several precautions, and we should do so in the garage as well. Here are some tips on how to prevent garage fires.
Take Care of Your Chargers
Many individuals store power tools or other electronics in the garage. If a charger or other device is plugged into a garage outlet, take care to reduce the associated risk of fire. Since electronics emit warmth, allow plenty of space between devices. This will prevent too much heat from building up. Ensure that each device has adequate airflow to its ventilation fan. Proper ventilation will also reduce the risk of fire.
Store Flammables Responsibly
A garage can be home to a number of highly-flammable materials, including gasoline, kerosene, turpentine, and more. Store such items in a fireproof metal cabinet. Make sure that the cabinet door closes securely. By securing the flammables apart from other garage items, you will significantly reduce the amount of fuel for any potential fires. In the event of a fire, the closed metal door can minimize the temperature within the cabinet.
Eliminate Clutter
Garages are commonly intended for storing outdoor items such as garden tools, snow blowers, and bicycles. Over time, many unplanned items take up residence in the garage. Experts recommend that occupants maintain the garage at a "home-like" level of clutter. Each item is flammable to some degree, so clutter removal is one of the most effective ways to reduce the risk of fire. 
Each year, Americans spend billions of dollars on home fire insurance and fire prevention methods. A number of house fires begin in the garage. The garage is usually attached to or close to the home, so it is important to prevent fires in the garage as well as the home. By limiting the potential fire hazards as listed above, an owner or renter can help prevent garage fires. For more helpful information about keeping your home safe and secure, browse the Thomas V. Giel Garage Doors, Inc. blog.