3 Tips for Troubleshooting Your Garage Door Opener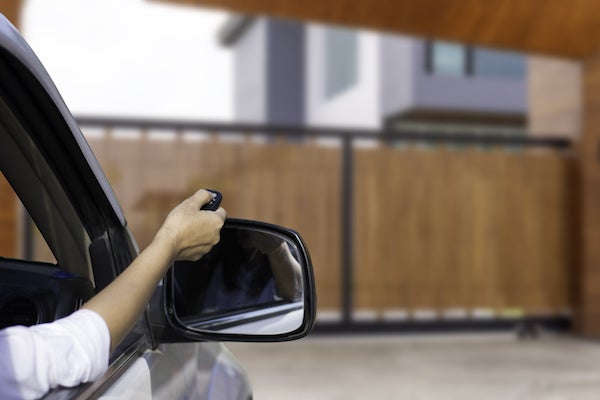 A garage is a convenience which is too often taken for granted. It is easy to forget how much we've come to rely on them. We quickly remember, however, if the garage door opener malfunctions. When a garage door opener begins to underperform, there are a few ways to correct the problem on your own. Below are some tips for troubleshooting your garage door opener.
Electrical
Garage door openers are powered by electricity, so there is a possibility that the device is not getting the power it needs. If your opener does absolutely nothing (that is, no noise, no movement,) when the button is pushed, first check the power source. Confirm the garage door opener is plugged in to an outlet and that the outlet is working. To test an outlet, plug another device (such as a night light)  into the outlet in question. If the device powers up, it means the outlet is working. Also test any extension cords using the same method, being sure to plug the cord into the power source before testing the output. Voltage readers can also be used. If an electrical issue cannot be solved at the power source, it is best to call a professional for repairs.
Mechanical
The moving parts in a garage door require regular maintenance. Still, mechanical malfunctions can occur. These may include grinding noises, the door or belts off their tracks, and abnormal rattling or jarring. A good first step is to lubricate. Use a designated "garage door lubricant"; WD-40 won't do the trick here. A spray lubricant will make quick work of cracks and crevices. Be sure to cover the metal joints (including the links of a chain) and springs. Clean inside the tracks using a rag. After lubricating, open and close the garage door a few times to distribute the grease. Since the garage door opener is a complex mechanical system, it's best to reach out to a licensed professional for more serious mechanical issues.
Safety Features
Garage door openers come with features to ensure safety. The auto-reverse function serves to re-open a door if it encounters any obstacle while closing. Test this by standing a roll of paper towels and closing the door on them. The door should reverse on contact. Doors may also reverse (or fail to close altogether) if the infrared sensor is tripped. The infrared sensors are located on either side of the frame, typically near ground level. Wipe them clean. Dust on the screens can trip the sensors. Sensors can also be tripped by a certain angle of sunlight. You can bypass the sensors by holding down the button at the wall.
Like most machinery, a garage door opener can occasionally misbehave. While many repairs are best left to a professional, you can try a few simple solutions at home. After determining if the problem is electrical, mechanical, or due to a safety feature, try these troubleshooting tips to get your garage door opener working the way it should. For more helpful information about garage doors openers, browse the Thomas V. Giel Garage Doors, Inc. blog.