How Can a New Entry Door Save You Money?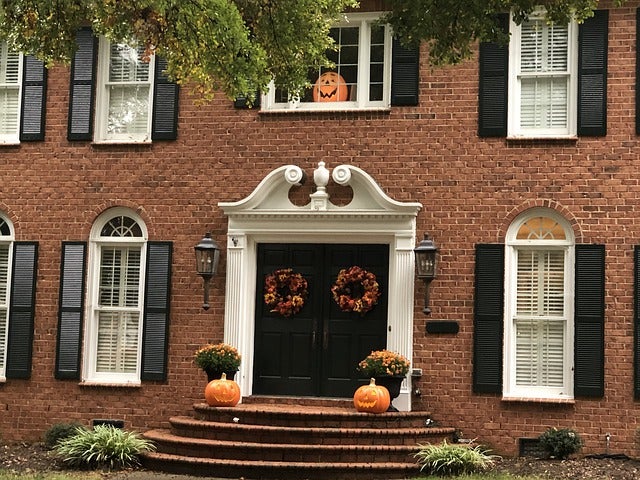 The front doors in Pittsburgh are quite often the first element of a home that people notice. This means that your front door shapes the first impression of neighbors and visitors to your home. It can add or detract from your home's overall curb appeal. Front doors that are ugly and old are often not attractive, but they can also end up costing you. Most old front doors will show signs of wear, small warping, chirping, and may even be damaged. And because the damage may be so small, it is easy to pay little to no attention to it since the door is still functional. However, this can cause financial problems in the long run. In contrast, a good front door can be financially beneficial. Here are some ways a good front door can save you money. 
A new front door improves your home's energy efficiency.
Front doors in Pittsburgh are exposed to the elements all day, everyday. Unfortunately, many old worn out front doors aren't airtight, thus allowing your heating or cooling system to become less effective. Also, the rain that enters your home through the bottom of an old door can cause the growth of mold and/or mildew. To avoid this, it is crucial to replace your old front door with a new and efficient one that keeps your home comfortable and reduces your utility bills. A new fully sealed and energy-efficient front door will keep the warm air in during the winter, and the cool comfort of your home stable in the summer. A custom sweep at the bottom of your new door creates a thermal barrier that protects your home against the outside temperatures and weather in Pittsburgh. 
A new door is a long-term investment.
A new door can be expensive, hence some homeowners don't see the value of investing in one. The truth is, a new front door is one of the most affordable investments you can make — one that will pay for itself many times over the life of the door. Besides, a front door with glass in the middle allows for light to enter your home which, in turn, reduces your electricity bill and also increases your home's property value.
Investing in a new front door for your Pittsburgh home is not only a wise investment, but it is also one that will save you money. Make sure that your front door is not only appealing but that it can withstand Pittsburgh's weather.