How to Clean Your Retractable Awning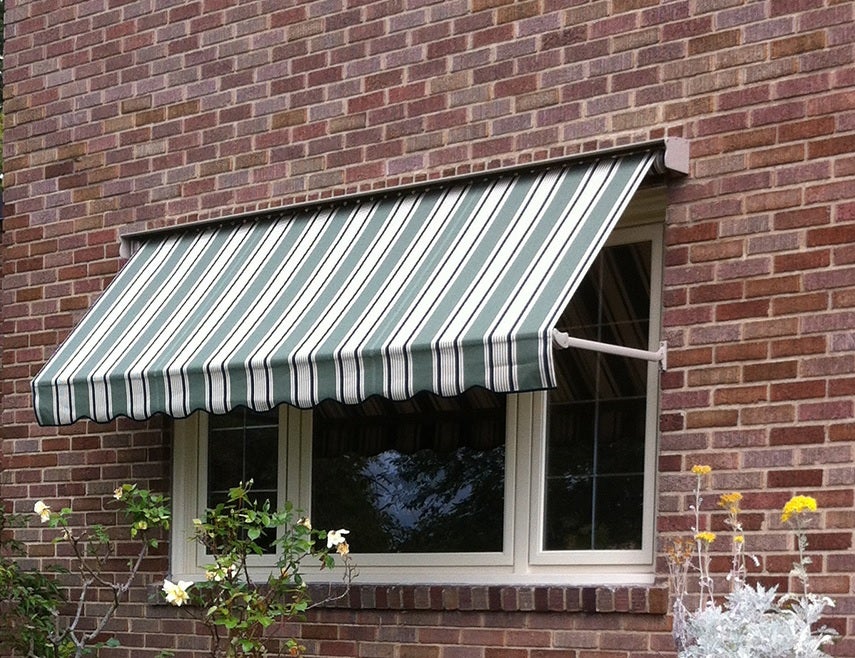 Now that spring is in full swing, many homeowners are elbow deep in their spring cleaning. While many focus primarily on the inside of their home, it is just as important to prepare the exterior for summer. Homes with Pittsburgh awnings will need to take special care to clean and care for their retractable canvas awnings. Over time, canvas awnings can become stained. The elements can weaken the fabric's sewing threads, resulting in the fabric eventually beginning to disintegrate. Once the fabric begins to disintegrate, the appearance and structural integrity can be jeopardized. Regularly cleaning your canvas awning can help minimize these risks and give your awning a longer lifespan.
Here is how to best clean your awning, as part of your spring home cleaning.
Start by getting a bucket filled with cool or lukewarm water. Add three ounces of mild laundry soap, such as baby laundry soap, per gallon of water. Do not use detergent. Mix the soap and water solution until foamy.

Before you use the soap and water mixture, take a household broom to remove all cobwebs, leaves, and debris taking up space on the underside of your awning.

With all the foreign debris removed, you are now ready to begin washing your awning. Start by wetting down a manageable portion of the awning with a garden hose, with your soap and water bucket within reach.

Scrub the awning with a stiff brush saturated with the mixed soap and water mixture. Work in a circular motion to effectively work the solution into the awning fabric. Try to limit the area you clean at a time to prevent the soap from drying on the awning.

Use a garden hose, to rinse off the soap solution and dirt and allow the awning to air-dry.

Continue to scrub your awning in small sections until the entire awning is cleaned.
Regular cleaning of your Pittsburgh awnings can help to prolong their lifespan, causing it to last for years to come. If you are looking to add retractable awnings to your home, contact Thomas V. Giel Garage Doors today.