3 Questions to Ask When Purchasing a New Entry Door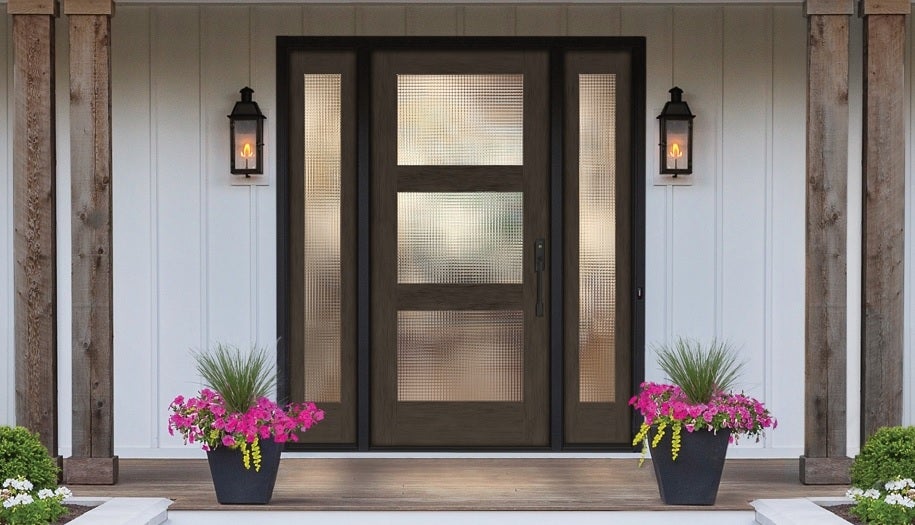 Entry doors are an important component of any home, not only as it pertains to curb appeal, but also when it comes to security. Sifting through the many entry doors Pittsburgh and ultimately deciding on one that best represents your style and protects your family and possessions is a big decision. Before you make the purchase, here are a few questions you should be asking to ensure you get the right door for your home.
What Kind of Door Should I Purchase?
If this is your first time purchasing a new entry door, you may feel a bit overwhelmed with all the options and decisions that go into making this purchase. An entry door is an investment that will last you for many years and is not something you exchange often. There are a few important factors that you should keep in mind throughout the decision-making process, including style, energy efficiency, and security.
Style:

There are many different styles you can select from—traditional colonial, craftsman, glass or no glass, etc. Do you want your new entry door to make a bold statement or do you prefer something subtle?

Energy Efficiency:

Purchasing a new, quality door can dramatically reduce your home's heating and cooling bills. Because homes lose the majority of their air through the doors and windows, having a door that is high-quality and energy efficient can help prevent cooled or heated air from escaping your home.

Security:

Because entry doors are the main entry point into your home, it is imperative you have a door that provides optimal security to protect your home, family, and possessions.
What Type of Material Should I Chose?
You have options when it comes to the material you want your entry door to be constructed from. The material you select will set the tone for how visitors perceive your home and property. The three most common types of materials available include wood, fiberglass, and steel.
Wood:

Wood doors provide a classic look that many homeowners are drawn to because of the natural, beautiful look they offer. This classic look does, however, generally come with a higher price tag than other materials. In addition to their increased upfront cost, they also require periodic maintenance to help them retain their refined look and feel.

Fiberglass:

Fiberglass doors generally cost less than wood doors and also do not require much maintenance. These doors are extremely durable and energy efficient, providing homeowners with security and overall lower energy bills. As an added bonus, fiberglass doors can mimic the look of a wood door, for a fraction of the price.

Steel:

Steel doors are extremely strong and durable, making them the best choice for homeowners most concerned about security and longevity. They can also be painted any color, allowing you to get a door that complements the rest of your home. Similar to fiberglass doors, steel doors also provide excellent energy efficiency.
Will the Door Swing Inward or Outward?
The most common way for exterior doors to swing is inward. This is because entry doors that swing inside provide better security. Although, climate can play a role in determining whether the exterior door swings inward or outward. For example, homes located in areas of the country that are prone to hurricanes or tropical storms may have outward swinging doors because they are less likely to be blown in by high winds. On the other hand, those who live in areas that are prone to high amounts of snowfall, are more inclined to have a door that swings inward so that don't get trapped inside their home as a result of snowfall.
When you are ready to invest in a new entry door Pittsburgh for your home, contact the experts at Thomas V. Giel Garage Doors to help you find the right style, material, and swing of your door to complement your home. At Thomas V. Giel Garage Doors, we can help you replace your existing door with one that will provide you with optimal security, energy efficiency, and style.