Why Shouldn't Homeowners Attempt Garage Door Repairs Themselves?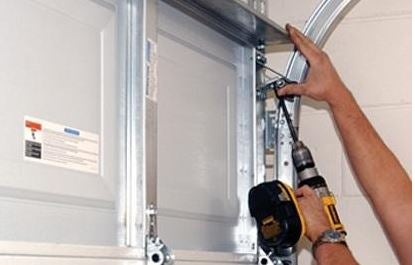 As a homeowner, and self-proclaimed handyman, you may want to save money by attempting to complete all the home repairs yourself. This is great for many necessary home repairs, but there is one repair that you should not attempt on your own—the garage door. Garage doors can pose a serious threat to your own safety as well as the safety of family members, pets, or vehicles. There are numerous dangers that are associated with garage door repairs that should be left to garage door installation Pittsburgh professionals. Here are a few reasons why you shouldn't attempt garage door repairs yourself.
Experience
When it comes to working on or repairing garage doors, knowledge and experience are crucial. One of the most common problems that arise when homeowners attempt to repair garage door problems themselves, is that they inadvertently make the problem worse. As with most things, when the problem is worse it requires more time and money to correct.
Save yourself some time, money, and hassle by hiring a professional and knowledgeable garage door repair technician to fix the problem from the get-go. Not only will they be able to quickly diagnose the issue, but they will also be able to provide you with options on repairs to ensure you get the repair that is right for you and your budget.
Right Tools
It is also important that you have the right tools. Most garage door repairs require the use of unique tools that most homeowners do not have lying around. This is because most homeowners won't have the need for garage door specific tools to complete other projects around the home. Therefore, purchasing the tools probably won't be worth the investment.
A professional garage door technician will have all the necessary tools needed to repair any garage door-related issues you might encounter. Not only will they have all the tools necessary, but they will also know how to use them correctly.
Avoid Accidents
You can't predict everything that is going to happen while performing garage door repairs, but there are three accidents that are the most common during DIY repairs. The three most common accidents include:
Falls:

Garage door repairs require you to work on stools or a ladder. While it is essential to be high up in order to perform the repairs, you are at an increased risk of falling as well. Falling means that you could injure yourself or someone else. You also run the risk of damaging any equipment that you are using during the time of the fall or any that happens to be nearby.

Springs:

Springs pose the greatest danger to homeowners who attempt to repair garage doors on their own. This is because torsion springs are under extreme amounts of tension and pressure. It is this tension and pressure that carries your garage door up and down. When they work properly, they are safe to be around. But when they aren't working properly, they can be extremely dangerous. Professionals are trained to safely handle torsion springs and know how to prevent them from turning into projectile objects that could cause serious damage and danger.

Collapses:

Garage doors weigh hundreds of pounds. Because of their weight, inexperienced homeowners are at greater risk of having their garage door, and its hundreds of pounds, come crashing down.
Now that you know how dangerous it can be to work on a garage door yourself, hire professional garage door installation Pittsburgh technicians to do the work for you. At Thomas V. Giel Garage Doors, we not only install new commercial and residential garage doors, but we also know how to effectively and safely perform garage door repairs! Call us for all your garage door needs.