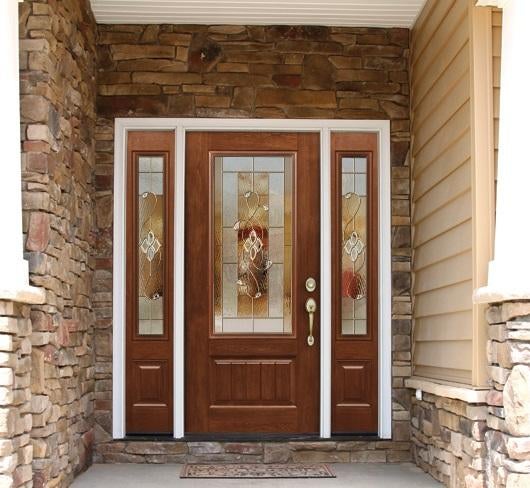 When shopping for a new entry door Pittsburgh , there is a multitude of styles to choose from. One of the biggest differences between doors is not the style, but the material that the door is made of. While most doors do perform equally well for the most part, each material—fiberglass, steel, or wood, has their own unique strengths and weaknesses. Below we've outline each type of door and what makes them a great selection.
Steel Doors
Generally, have tighter-fitting frames and an energy-efficient core insulation
Some styles use double or even triple-pane glass units to cut down on heat transfer
Completely weather-stripped and resistant to shrinking, swelling, and warping
Require little maintenance in harsh weather conditions
Typically, have more insulating value than wooden doors
Fiberglass Doors
Easy to install
Great in extreme weather climates and high-traffic entrances
Similar energy-saving qualities as steel doors
Generally, have the longest warranties
Made of high-quality composite construction, resist all sorts of weather, scratches and dents
Wooden Doors
Heavy and sturdy with a traditional look
Can be painted or stained
Optimal when installed in protected or shaded areas
High-end doors can measure more than one-inch thick
Best wooden doors are generally more intricate and thicker
Each type of door has its own set of characteristics that make them the right choice for different homeowners. It is best to determine what your needs and wants are and make the right choice when selecting a new entry door for your home. A new entry door can add curb appeal to your home, without breaking the bank. No matter what style of door you are looking for to complement your home, you can find the right entry door Pittsburg at Thomas V. Giel Garage Doors .