3 Tips for Preventing Injuries Caused By Garage Doors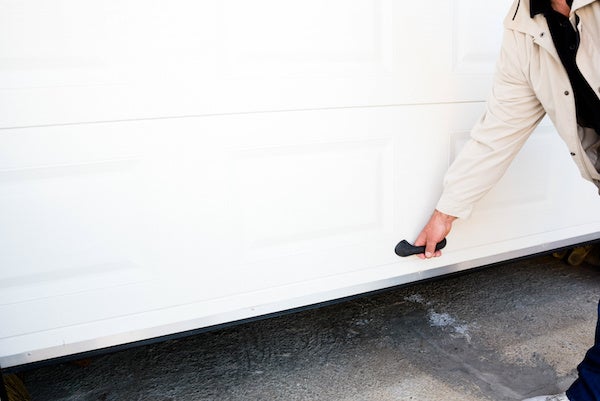 Many American families enjoy a wide array of conveniences such as power tools, televisions, and toasters. Each device, however, has inherent risks. Homeowners take necessary precautions, both indoors and outdoors, to avoid floods, fires, and other mishaps. Home safety should also include the garage. Here are some tips for preventing injuries caused by garage doors. 
Safety Mechanisms
Garage door companies aim to minimize the risk of injury to homeowners. One way such businesses achieve this is to offer various safety mechanisms for the garage door. A key safety feature is known as "auto reverse." This feature means that the door will stop closing (or opening) if it encounters a physical obstacle. Motion detection sensors will cause the door to open if a potential obstacle crosses the path of the garage door. Garage doors should come equipped with a manual release, which allows the homeowner to open and close the door by hand if necessary.
Monthly Inspection
Every month, take inventory of which garage door components seem to need extra attention. Look for rust on any metal parts. Commonly worn areas include the rollers, springs, and cables. A garage door should always run smoothly, even if it is old. Check for unsteady movement or unusual sounds. Wipe clean any very dirty areas, and ensure that metal joints are well-lubricated. If you notice something suspicious, contact a professional for an evaluation. Even if the issue proves minimal, it's better to err on the side of caution.
Professional Maintenance
Garage door manufacturers recommend that a door be serviced every six months. Doing this will allow potential problems to be corrected before they become a safety issue. The professionals at Thomas V. Giel Garage Doors, Inc. can determine when belts and bolts have become "too worn." Our experts often check areas where a homeowner may not have considered. Preventative maintenance should only be performed by a professional. The garage door opener is a delicate, powerful system. Avoid mishaps by leaving maintenance and repairs to the experts. 
We want our homes and property to be functional, beautiful, and safe. Homeowners vigilantly monitor home security, fire hazards, and other safety concerns. A garage door is generally used several times a day. Like a home entry door, a garage door must be maintained, and repaired when necessary, to maximize safety for the family. The process above will help prevent injuries caused by garage doors.