Most Common Garage Door Repairs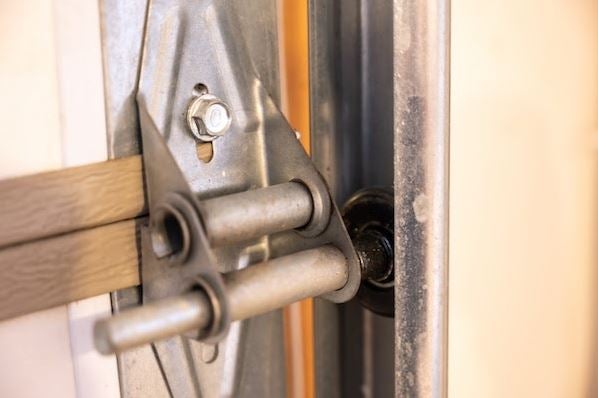 When you take the time to troubleshoot your garage door, you can save yourself a lot of time and money as a homeowner. It is common for your garage door to malfunction every now and then. There are certain situations where you may need to get in contact with a professional at Thomas V. Giel Garage Doors, Inc. for assistance, but other times you may be able to fix the issues with your garage door on your own. The faster you identify the problem, the more likely you are to save your garage door from potential damage and minimize costs. Here are some of the most common garage door issues that people encounter and their remedies. 
Garage door opener malfunction.

This may be one of the most common problems that a homeowner will encounter. A simple solution for a chain and drive screw operated garage door could be that there is too much friction, this can be fixed simply by adding a lubricant to help it run more smoothly.

Loud grinding sounds.

This problem can also be solved quite easily. When there is loud squeaking, it could be due to loose hardware. Much like the previously mentioned problem, this can also be solved simply by using applying a lubricant.

Gaps or cracks.

This is another issue that people encounter frequently and is not a huge cause for concern. If you feel that the cracks are widening, it is time to apply a waterproof filler or sealant to fill in the cracks.

Garage door does not open fully.

If you find this occurring, the most likely culprit is the springs above the garage door. It may be time for them to be replaced. If you have already had the springs replaced in the last three years, then it is only necessary to replace the springs that are not operating correctly. Contact a professional to replace a faulty spring.

Formation of rust.

Rust is never a good look; it degrades the value of your garage door as well as your home. Rust forms when iron is exposed to water or air for long periods of time. To get rid of the annoying rust, scrub the area that has been infected by use of soap first, next rub down the rust with a rag that has been soaked in vinegar. Finally, use sandpaper to smooth off of the rust and apply a new coat of paint and primer. 
For more information about garage door upkeep, continue to browse the Thomas V. Giel Garage Doors, Inc. blog. If your garage door is in need of professional repair or maintenance, contact the team at Thomas V. Giel Garage Doors, Inc. to schedule a free estimate.