7 Reasons to Always Park Your Vehicle in a Garage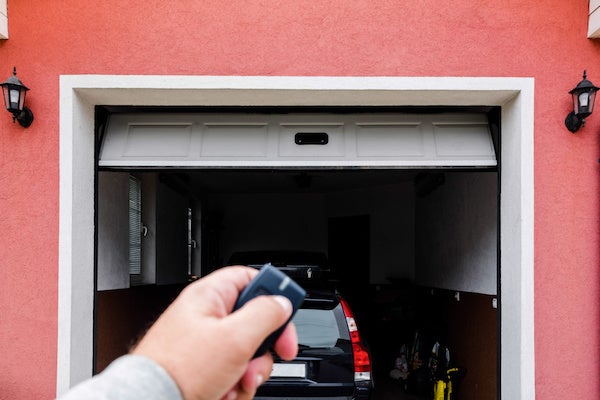 It is said that preventive measures are always worth the investment, especially when you are protecting a valued possession such as your vehicle. Most people understand how important it is to protect their cars. Although we understand that not everyone has a garage, if you have one, it may be time to rethink using it exclusively for storage or as a workshop.
Parking your car outside exposes it to many dangers including theft and nature. Let's look at 7 reasons why you may want to make space for your car in the garage.
1. Safety
Parking the car on the street exposes it to all types of safety threats such as theft and vandalism. When you park your car in a garage, you eliminate these problems. Also, depending on the garage, you may want to invest in high-tech security cameras and an alarm system to keep your vehicle safe. 
2. Protection from the elements
The elements can also do great damage to your car if left outside for extended periods of time. Rain, mud, slush, wind, extreme heat from the sun, can all damage the exteriors of a car for life. Parking your car inside a garage protects it from the elements. 
3. Protection of rubber components
Your vehicle has many rubber components that can wear out if they get exposed to the harsh weather and fluctuating temperatures for an extended period. This can cause problems such as rattling and squeaking.
4. Preserves car coating
Most cars today come with a Teflon and wax coat to protect the vehicle's paint. However, if these coatings get exposed to harsh conditions for a long period, the vehicle's paint can start to get chalky, fade or peel. 
5. Protection against birds and their business
Bird feces on your car can ruin your day. Also, if this happens often, the acidity in bird feces can irreversibly damage the paint job of your car. 
6. Longer engine life
The temperature inside a garage stays fairly consistent. As a result, the engine stays lubricated and the engine oil remains at its optimal viscosity for engine start-up.
7. Increased effectiveness of air-conditioning and heating
When you park your vehicle in a garage, the air conditioner and heating system will maintain a more moderate temperature and when you start up your car, because it hasn't been exposed to the outdoors, they will work faster and more efficiently.
If you regularly park your vehicle outside, you expose it to many dangers. To limit these dangers and extend your vehicle's lifespan, it is best to park it in a working garage. For more information and resources about garage doors and garages in general, browse the Thomas V. Giel Garage Doors, Inc. blog.