Which Type of Storm Door is Right For Your Home?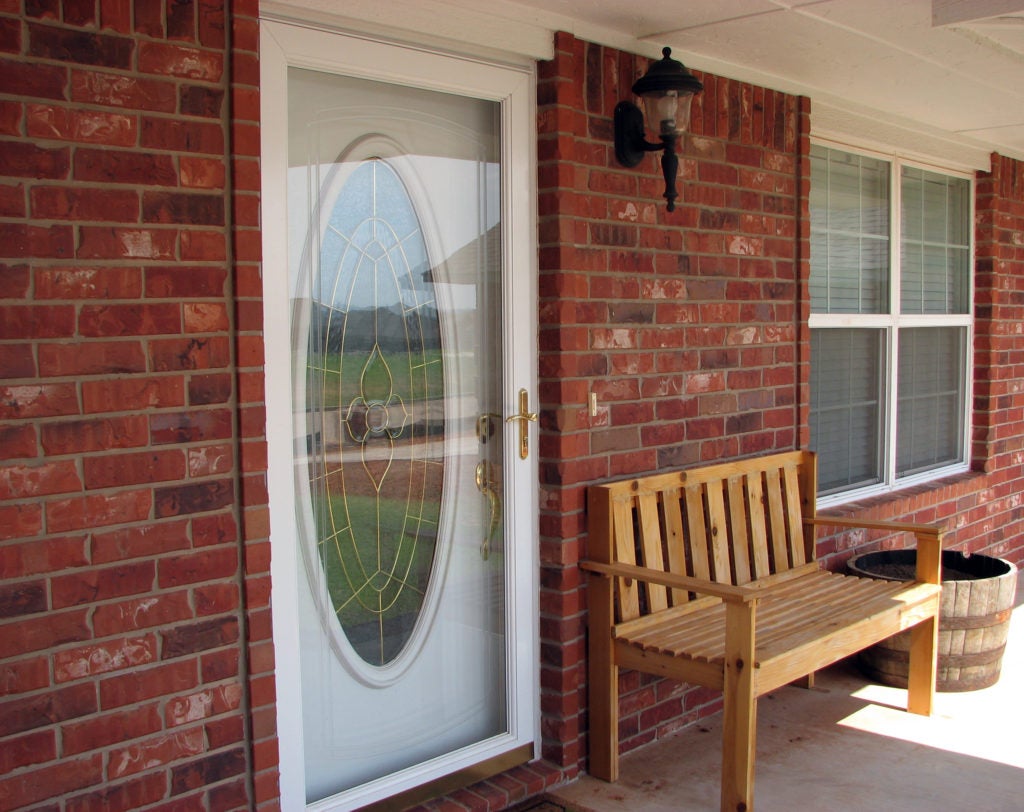 Modern storm doors are more advanced and visually appealing than the screen doors of generations past. Made from a durable aluminum frame and glass panels, often with retractable or interchangeable screens. Start by choosing the type of door you want, then decide what level of ventilation you will require. Here are your top choices when shopping for storm doors in Pittsburgh.
Full View Storm Doors
Just as the name sounds these doors have a thick aluminum frame and a full view, top to bottom glass panel. This is the door to select if you still want to enjoy the beauty of your front door when your storm door is closed. These are a high-security door that comes in a variety of frame colors, glass designs, and handle options. For increased ventilation choose your full view door with retractable screens that improve airflow when needed. This is a durable door that can hold up to Pennsylvania winters.
Mid View Storm Doors
Mid view doors are the best option for families with a lot of foot traffic. They have two glass panels instead of one, and the aluminum frame is wider on the tops and sides, with a thick aluminum panel on the bottom. A more durable option than a full view door, perfect in homes where the door is constantly being opened and closed, or for those who have pets who like to push up against your door to get a better look outside. With two glass panels, you can opt for glass in both panels, a screen in one or both, or retractable ventilation.
High View Storm Doors
For maximum durability a high view storm door is your top pick, making this option ideal for your back and side doors. The top third of the door has one or two glass panels and exterior viewing and ventilation, but the bottom portion is aluminum. Choose from glass and screens and feel free to add a pet door in the bottom section.
 This is just a basic description of your storm door options but each is available with a variety of features and in a variety of designs. Still not sure what type of storm doors in Pittsburgh you need? Reach out to the team at Thomas V. Giel Garage Doors today to discuss your options!