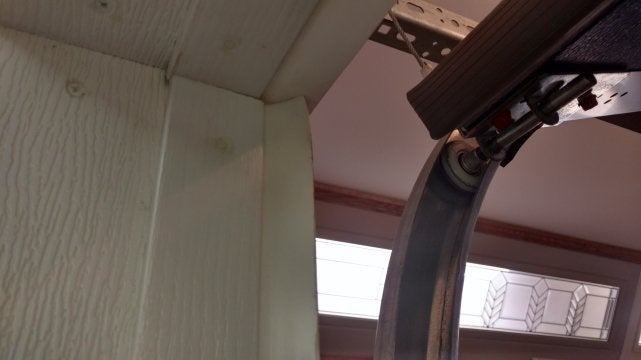 Overview
Garage door weather trim is the seal between the door and the frame and it is made out of a flexible material as to ensure a snug fit between the two. The trim is an integral part of the way the door fits and maintains the temperature inside your garage. It is essential for both residential and commercial doors.
It should be installed so that it fits snugly against the door. It will not be air tight because the door still must be able to move up and down. However, the outer edge should be caulked against the building and should match the trim or the building exterior.
If you don't seal the door properly, you will lose heated or conditioned air from your garage when the door is closed. Similar to R-Value of the door itself, the weather trim is designed to make the door as energy efficient as possible.
Installation
Weather trim comes in different sizes; normally 2" in width but you may have to use 3" trim depending on your door and how far away it is from the frame. If you have "fancy" corners on your garage, your installer should make trim adjustments.
A good installer will point out the adjustment and will place the trim behind the false corners making sure that the trim fits around the sides and top of the door. Verify that your door installers include the weather seal and the color matched caulking in his pricing.
Have a question about weather trim on your garage door? Let us know down in the comments.
Giel Garage Doors serves the greater Pittsburgh area in all things garage doors. We also have maintenance programs to keep your doors working like new after years of use.