A garage door is a big purchase (literally) and it's important to choose the right company to install your door and provide service for years after you buy it. Here is a list of 8 questions to ask about your garage door company before you buy from them.
1. Does the company offer more than one manufacturer?

There are many manufacturers of garage doors across the industry and its important to have variety when deciding which door is best for you. This gives you the most options in terms of styles, material, color, and customization options. A few examples of manufacturers are: Clopay, CHI, Wayne Dalton, and Amarr. If a company only supplies one manufacturer, ask why that is. There could be a scenario of the company getting a kickback if they only offer one vendor (which is an unethical business practice).
2. Have you been advised to visit the company's and manufacturer's website?
It is important to do you research on the installation company and the manufacturer of the door to make sure you are being given applicable and truthful information. The door could be produced poorly or the installers could have a bad reputation for mounting the garage doors improperly in your home. This is also good practice to verify that the installers are telling you what the manufacturers intended.
3. Have they informed you about R-Values and what they mean?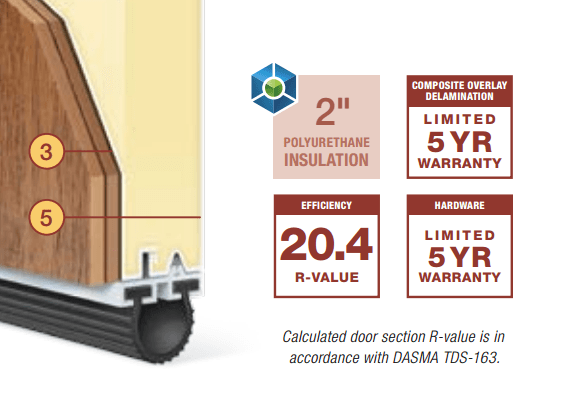 R-Value is one of the numbers used to describe how energy efficient a door is. Most manufacturers will display the sectional R-Value and not the installed R-Value which are completely different. Sectional is for one piece of the door and installed is for the whole door. Another misconception is that a double R-Value does not mean it is doubly efficient.
4. Does the company comply with all regulations?
The company and employees are required to adhere to all state and federal guidelines and certifications. These include building codes, the Occupational Safety and Health Administration (OSHA), and the Environmental Protection Agency (EPA). Companies that don't comply with all regulations could be using unsafe practices while installing doors which can lead to injury for themselves or you if the door is installed incorrectly. There may not be a problem immediately, but something could happen after a year or two
5. What kind of employees are working in your home?
The important thing to discover with this question is how well trained the employees are working in your home. Are they full-time employees of the company or they sub-contractors? Are they trained properly? Such as, have they done on-site training? hands on training? or have they attended conferences with the manufacturers to learn best install techniques? Try to find installers who have the most experience installing the doors and operators in your area to get the best possible service.
6. Are the employees trusted and have your safety in mind?
Garage door safety is important for you, your family, and anyone going inside your garage. These are large pieces of metal or wood and they weigh quite a bit. This is why it is imperative that your installers are dedicated to making sure that safety is a number one priority during the installation and after the job is done. You wouldn't want the door to come lose, or fall, possibly smash your car or even worse a person. Look for installers that have a long track record with employees that have years of experience installing garage doors & use safe techniques.
7. What kind of mounting hardware will be used?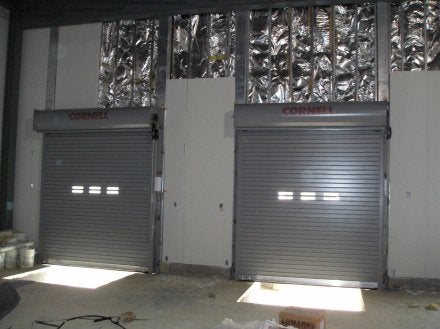 Quality mounting hardware is essential for a proper garage door installation to ensure safe, smooth, and quite operation. Some companies will cut corners to save money or offer lower prices but this can lead to more problems down the road and won't be worth the small amount of money you will save when you buy the door initially. You get what you pay for in this industry and if your door is mounted with poor hardware, that can increase the safety concerns & functionality of the doors.
8. Have you received any guarantees or warranties?
A company that stands behind its products and labor goes a long way to building trust with customers. Make sure you receive a written guarantee and warranty on the parts and labor directly on the estimate sheet or work order. If a company doesn't back up its work, how will you know the safety or manufacturer guidelines were met or not?
Thomas V. Giel Garage Doors serves a 50-mile radius around Pittsburgh. We provide residential and commercial garage doors, entry and storm doors, awnings, and screens. With over 65 years of service, we are the experts you can trust in this industry.