Halloween Garage Door Decorating Ideas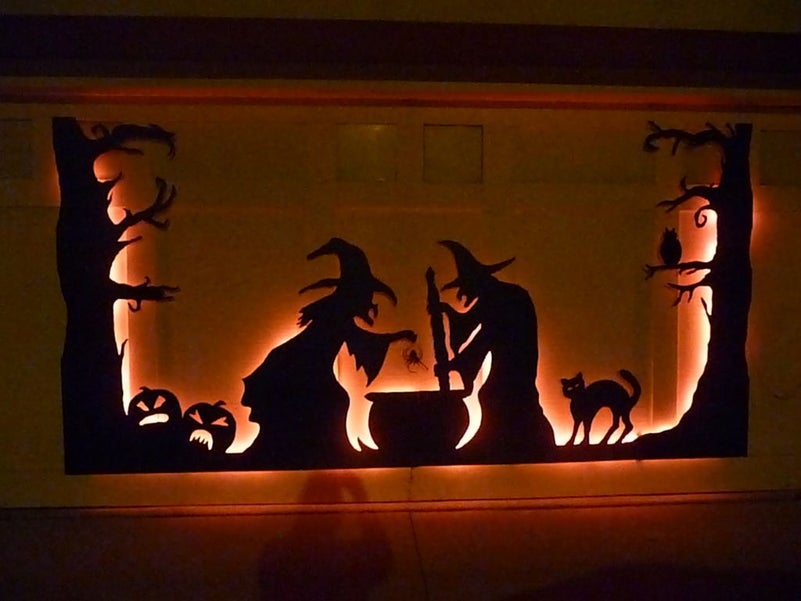 Halloween – the spooky time of the year – is almost upon us and it is time to think of creative ways to make your home look frightening and fabulous. Most people focus on decorating the home and yard and completely forget the garage doors. Decorating your garage doors can be a great way to put a big smile on the face of those trick-or-treaters or scare them half to death, depending on what you're going for. The best thing about this is that creative decorations for garage doors can be easily made. Most often, paper or cloth, tape, and paint are all you need. Below are five ideas to decorate your garage doors and help you increase the fear factor of your curb appeal.
A Giant Spider Web
Spiders are scary no matter what, but when they're giant?! They become spooktacular! Garage doors can easily be turned into a spider web with giant spiders for easy scares! This is sure to scare the soul out of everyone who simply gazes upon these garage doors. This look is easily created with some streamers and construction paper. 
A Witchy Landscape
Garage doors with witches, a burning fire, and a bubbling cauldron is always a delightful scene for trick-or-treaters and passersby. This creepy cut-out silhouette is made even scarier by backlighting. Creating this scene is simple, all you need is black craft foam and some scissors. 
Jack Skellington
This naughty character is often seen on many garage doors and is willing to scare anyone who cares to look at it. This one is also quite easy to make, all you need are a few magnets, some trash bags, black vinyl or construction paper, and a little bit of tape.
Bats & Cats
Black cats and bats are the perfect tools for scares and giggles! This Halloween, adorn your garage door with eerie silhouettes of these spooky creatures. The best part is that these silhouettes are easy to create, all you need is some cloth tape and cut-out foam. 
Monster Mouth
Spook the kids with a huge, house-size monster with a mouth the size of a garage door! Give this monster mouth its sharp scary teeth by using a painted tarp. 
Halloween is right around the corner! This year garage doors must not be left out of all the holiday fun. Transform your home from friendly to downright spooky with these easy to create Halloween ideas.