4 Things to Consider Before Hiring a Pittsburgh Garage Door Dealer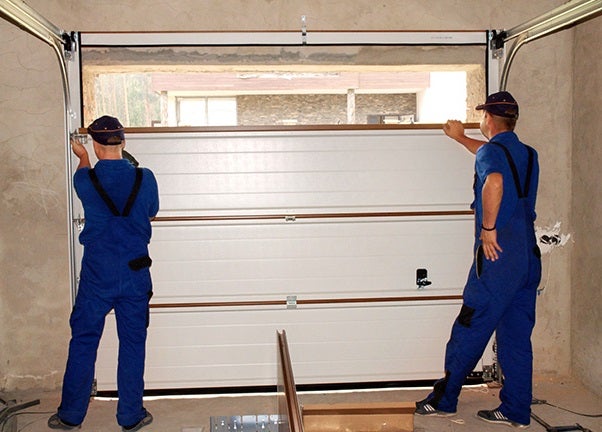 Having a Pittsburgh garage door that opens and closes on command is a luxury that many people take for granted. It isn't until your garage door needs to be repaired or replaced that many begin to look into finding a reputable garage door dealer. But how do you ensure the dealer you are considering hiring is reputable and professional? Here are a few things to help you ensure that you entrust your garage door needs to a reputable dealer.
Experience
One of the easiest ways to determine if a dealer knows what they are doing and can help you with your garage door needs is to look at how much experience they have. Garage door dealers that have been in the business for decades will have all of the technical knowledge and experience necessary to install your garage door properly. If you're considering a new company, find out if the owners and/or management have experience in the door and operator industry. How much experience do they have?
Workmanship
Another aspect to consider that is equally as important and easily verifiable is the satisfaction of previous customers. Can they provide letters of recommendation from other customers? What do online reviews have to say about the company? If possible, try to talk to multiple previous customers to hear about their experience firsthand. Find out if they were satisfied with the workmanship and overall quality of work that was completed. You should be cautious when a dealer is unable to put you in touch with any satisfied customers—take that as an indication that you should look at other options.
Code and Regulatory Compliance
When it comes to installing garage door systems, there are numerous requirements in place that pertain to the safety and installation of garage doors. As a result, all federal, state, and local codes and regulations must be strictly followed. When interviewing potential dealers, ask how they comply with codes for your location. If they cannot adequately explain how they adhere to codes, be wary, this may be a major warning sign. All federal, state, and local codes and regulations are in place for the safety and protection of homeowners. Therefore, they should be followed at all times. If a potential dealer cannot demonstrate that they are aware of regulations and are in compliance at all times, you should immediately walk away and continue to search for a dealer that is.
Insurance Coverage
Another important feature to consider is that a dealer should carry the proper insurance, not only for their business but for their employees as well. Start by asking for a copy of the company's certificate of insurance to verify that they do in fact have insurance. This will also help you to know when their coverage is up to guarantee that they will be covered for the duration of your installation. Be wary of companies that hesitate to provide you with a copy of their insurance, as it can be a warning sign. In the event that a dealer attempts to explain that they do not need to carry insurance, it will be in your best interest to walk away and continue to search for a dealer who is more than happy to provide proof of insurance. As a general rule, you can expect that a reputable garage door dealer will carry the proper insurance and won't hesitate to provide you with proof of insurance per your request.
Being able to find a reputable garage door dealer for your Pittsburgh garage door repairs and replacement needs don't have to be a daunting or a seemingly impossible task. In fact, by asking a few important questions you can find a trustworthy and safety-conscious dealer, such as Thomas V. Giel Garage Doors. Thomas V. Giel Garage Doors has been in business since 1950. We've been able to provide quality garage door services that our customers have come to know and expect from us. Don't trust your garage door needs to just anyone, trust them to Thomas V. Giel Garage Doors, a licensed and insured garage door dealer with years of experience.